DuPont™ Tyvek® Disposable Suit with Hood & Elastic Wrists & Ankles - TY127SWH
SKU: DPTY127SWHMD002500-PKMPN: TY127SWHMD002500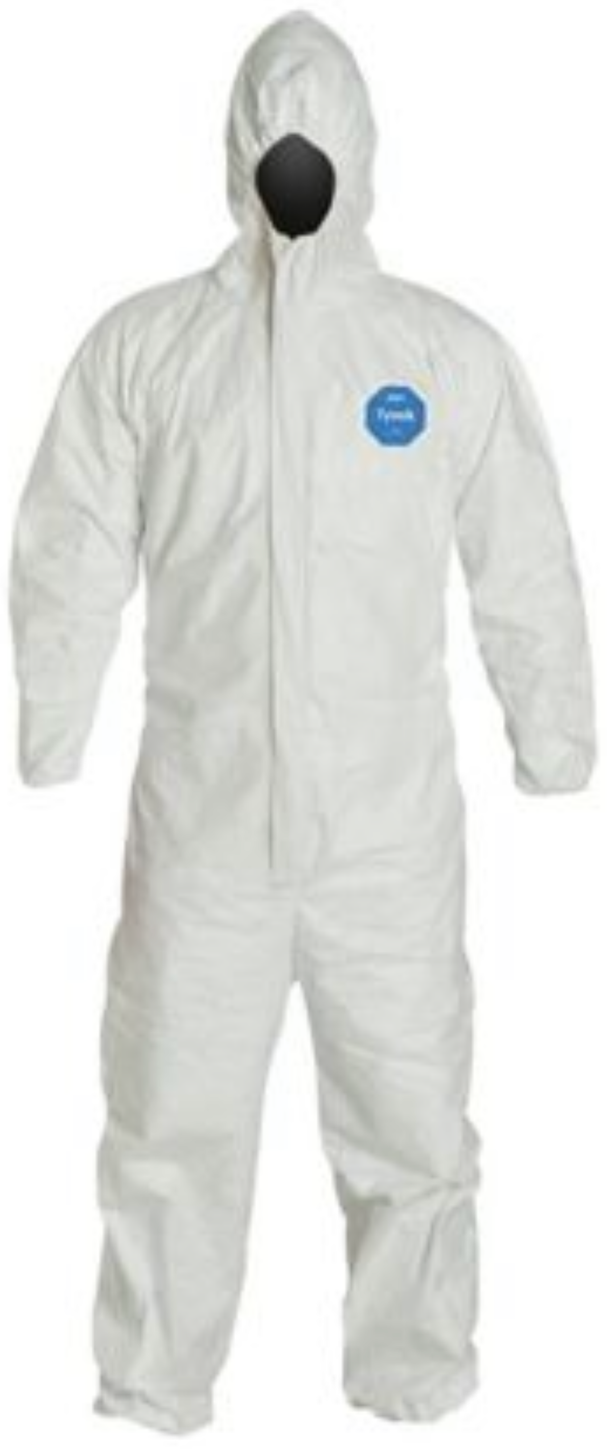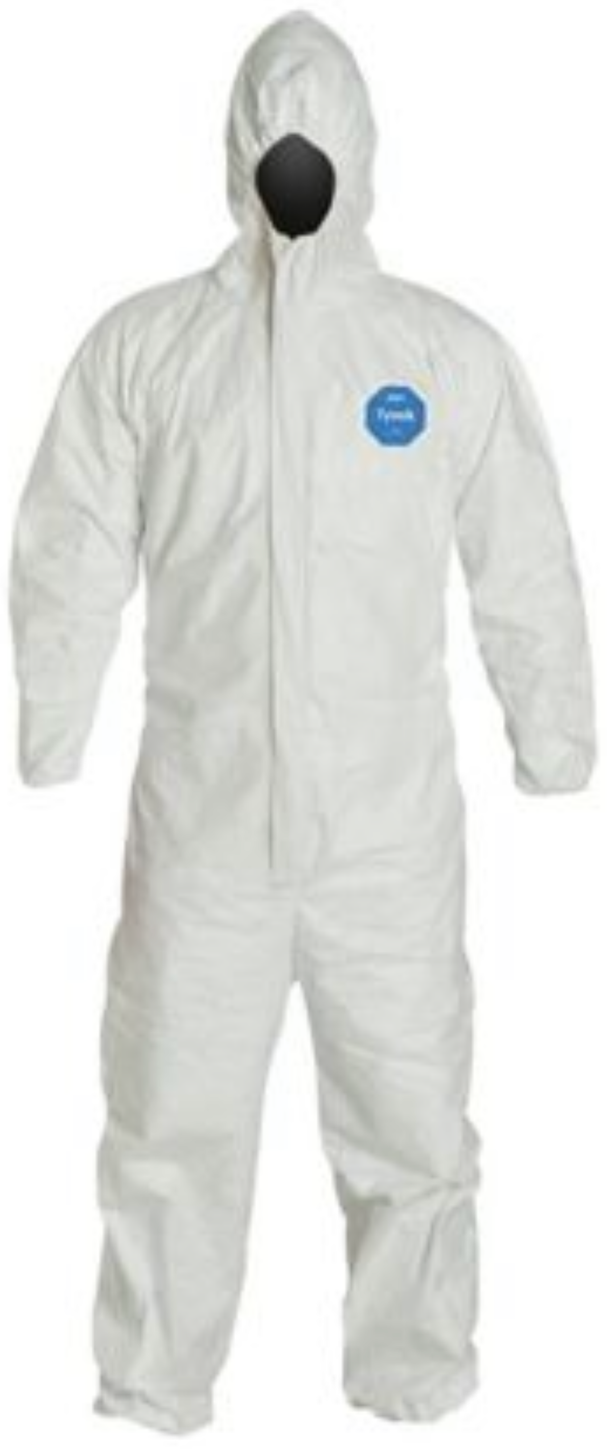 Product Details
This DuPont™ Tyvek® suit is resistant to lead and asbestos abatement/remedation. Ideal for general maintenance/operations, spray painting and general clean-up, this chemical resistant suit is ideal for a wide variety of applications. A flash spun design of high density polyurethane creates a fabric both unique and non-woven. This special fabric creates a barrier on the TY127 coverall to block particles as small as one micron. An elastic waist creates a snug fit around the waist to keep harmful particles out. Having a fabric on this Tyvek® Disposable Suit that is inherently a better barrier than micro-porous or SMS films allows workers to work without fear of dangerous exposure to harmful elements. The hood is designed to cover neck and chin and fit around respirator face mask.
Features:
Longer zipper extends to chin for complete coverage of neck area
Elastic opening for tighter fit at wrist
Elastic opening for tighter fit at ankle
Comfort fit design
Elastic waist
Attached respirator-fit hood with elastic around face opening
Please visit the DuPont™ website to see the specifications for Tyvek® TY127SWH suit .
Variations of DuPont™ Tyvek® TY127SWH Coveralls
DuPont™ Tyvek® TY127SWHSM002500 Small Size Chemical resistant coverall
TY127SWHMD002500 Medium Size
TY127SWHLG002500 Large Size
TY127SWHXL002500 X-Large Size
TY127SWH2X002500 2X-Large Size
TY127SWH3X002500 3X-Large Size
TY127SWH4X002500 4X-Large Size
Specifications
| | | | | | | |
| --- | --- | --- | --- | --- | --- | --- |
| SKU | DPTY127SWHMD002500-PK | DPTY127SWHLG002500-PK | DPTY127SWHXL002500-PK | DPTY127SWH2X002500-PK | DPTY127SWH3X002500-PK | DPTY127SWH4X002500-PK |
| MPN | TY127SWHMD002500 | TY127SWHLG002500 | TY127SWHXL002500 | TY127SWH2X002500 | TY127SWH3X002500 | TY127SWH4X002500 |
| Coverall Size | M | L | XL | 2XL | 3XL | 4XL |