DuPont™ Tyvek® Disposable Coverall with Elastic Wrists & Ankles - TY125SWH
SKU: DPTY125SWHMD002500-PKMPN: TY125SWHMD002500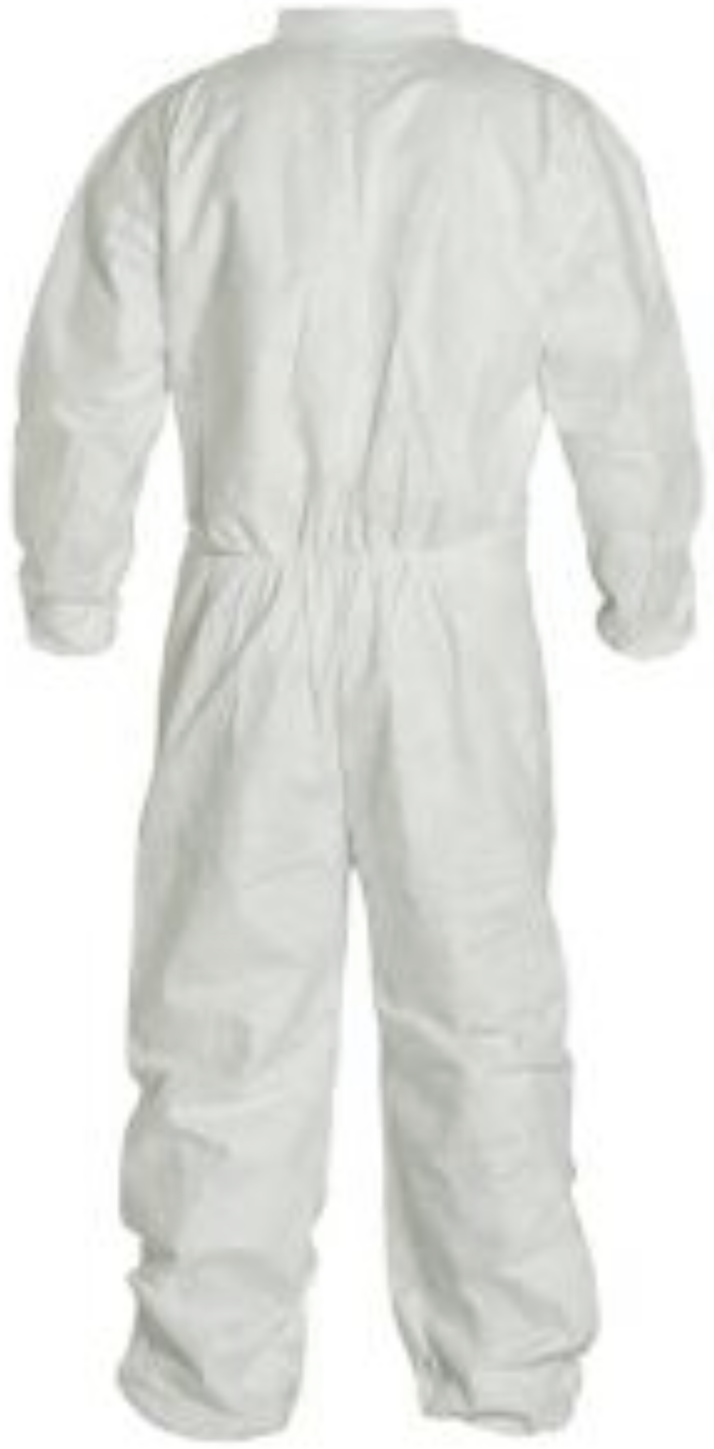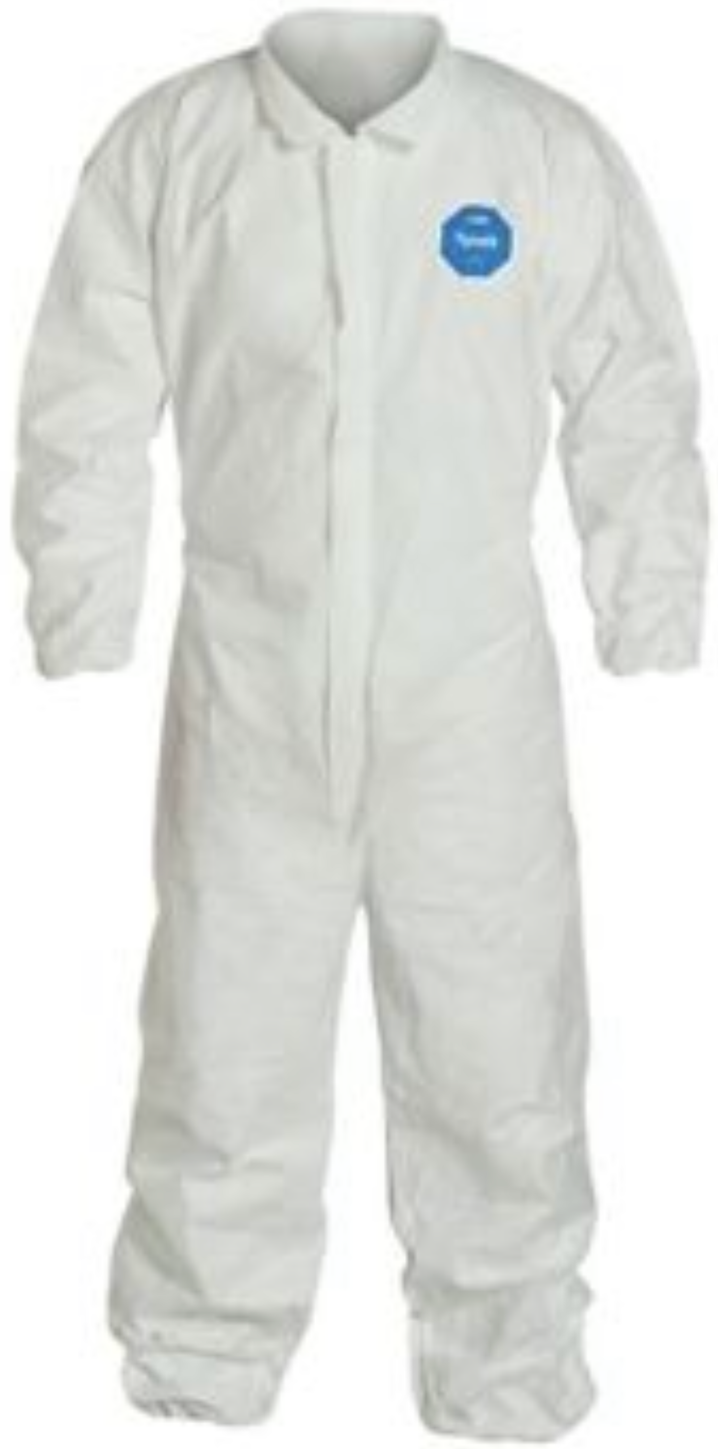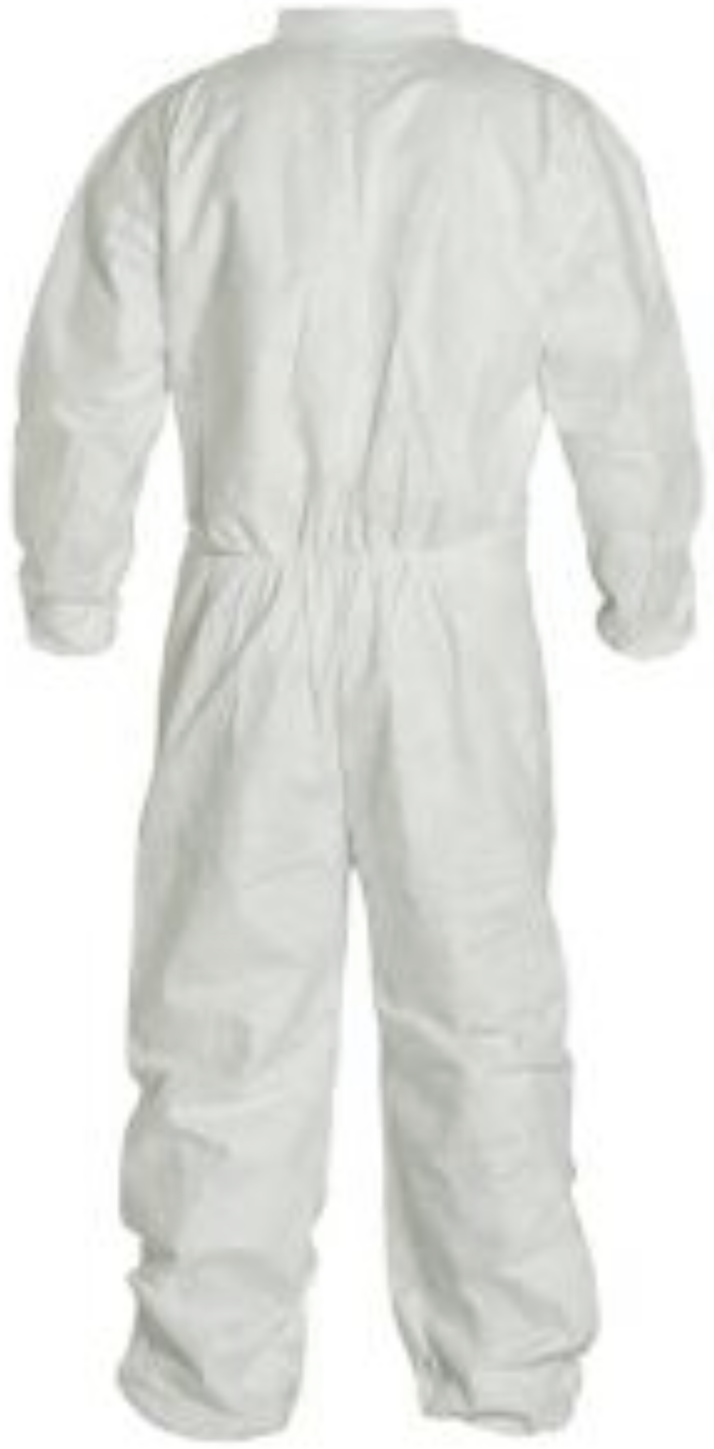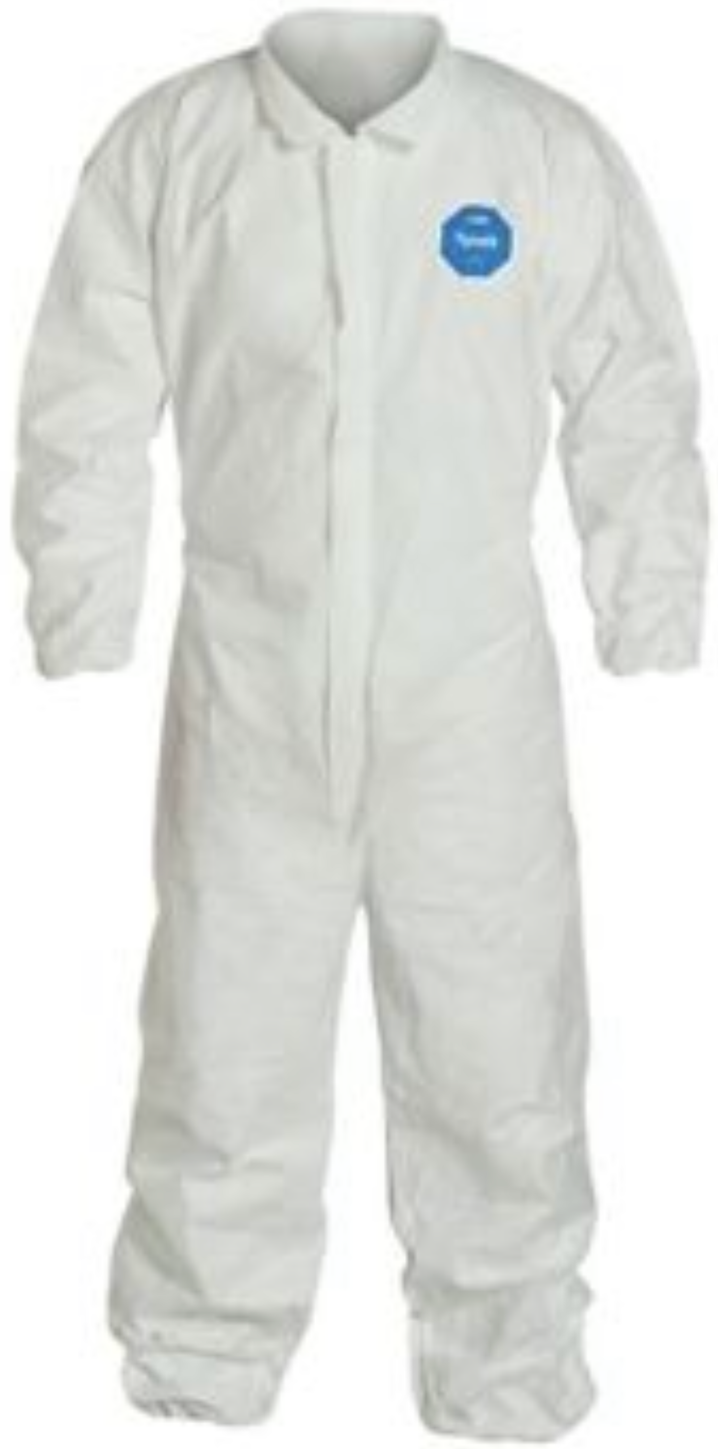 Product Details
This DuPont™ Tyvek® suit is resistant to lead and asbestos abatement/remedation. It is also ideal for general maintenance/operations, spray painting and general clean-up. A flash spinning process creates a high density polyurethane on the DuPont™ Tyvek® Coverall to create a fabric that is unique and non woven, making the TY125 coverall come second to none. This special fabric creates a barrier on the DuPont™ Tyvek® Disposable Coverall to block particles as low as one micron in size. This allows for a fabric that is inherently a better barrier than micro-porous or SMS films.
Features:
Laydown collar
Elastic opening for tighter fit at wrist
Elastic opening for tighter fit at ankle
Comfort fit design
Elastic waist
Please visit the DuPont™ website to see the specifications for Tyvek® TY125SWH suit .
Variations of DuPont™ Tyvek® TY125SWH Coveralls
DuPont™ Tyvek® TY125SWHSM002500 Small Size Chemical resistant coverall
TY125SWHMD002500 Medium Size
TY125SWHLG002500 Large Size
TY125SWHXL002500 X-Large Size
TY125SWH2X002500 2X-Large Size
TY125SWH3X002500 3X-Large Size
TY125SWH4X002500 4X-Large Size
Specifications
| | | | | | | |
| --- | --- | --- | --- | --- | --- | --- |
| SKU | DPTY125SWHMD002500-PK | DPTY125SWHLG002500-PK | DPTY125SWHXL002500-PK | DPTY125SWH2X002500-PK | DPTY125SWH3X002500-PK | DPTY125SWH4X002500-PK |
| MPN | TY125SWHMD002500 | TY125SWHLG002500 | TY125SWHXL002500 | TY125SWH2X002500 | TY125SWH3X002500 | TY125SWH4X002500 |
| Coverall Size | M | L | XL | 2XL | 3XL | 4XL |