DuPont™ Tychem® QC Coveralls with Elastic Wrists and Ankles - QC125
SKU: DPQC125SYLMD001200-PKMPN: QC125SYLMD001200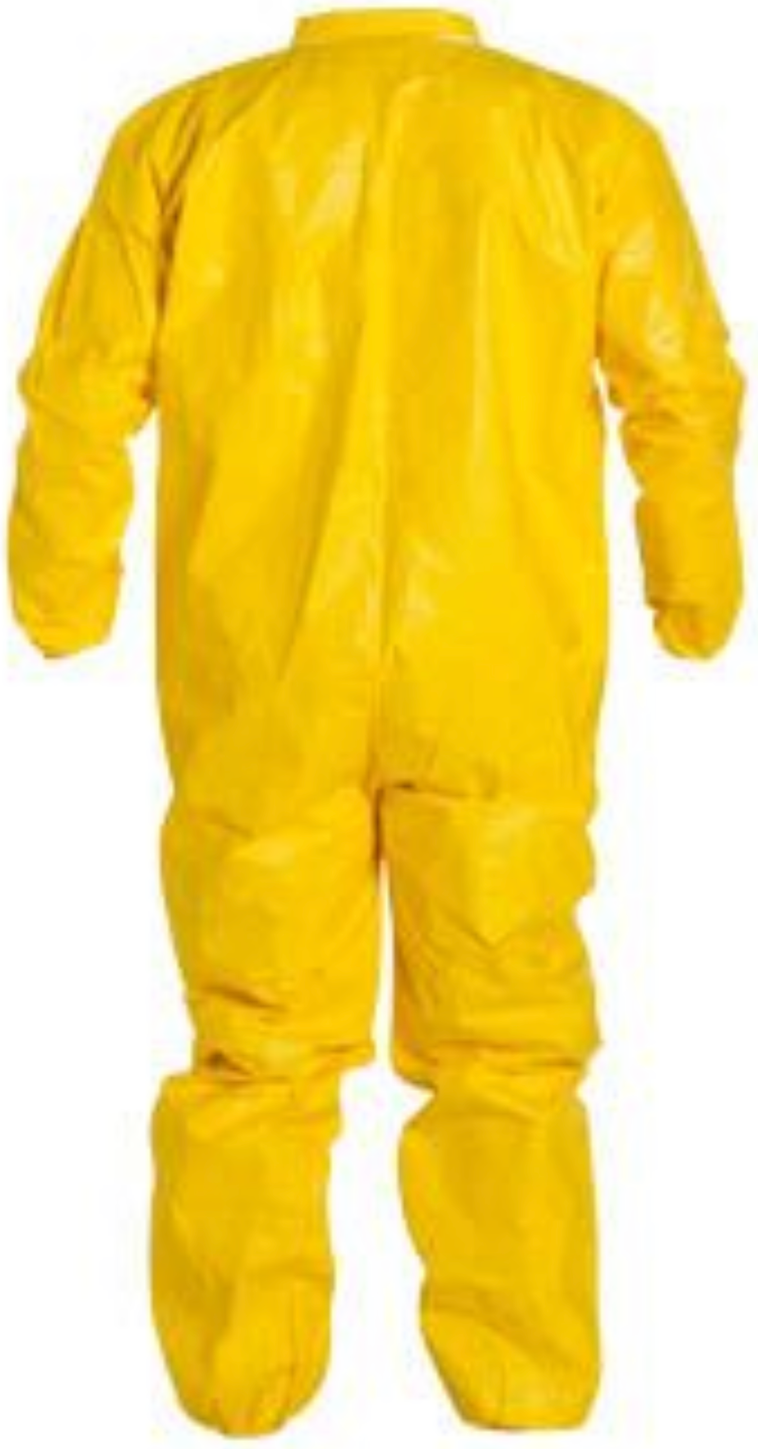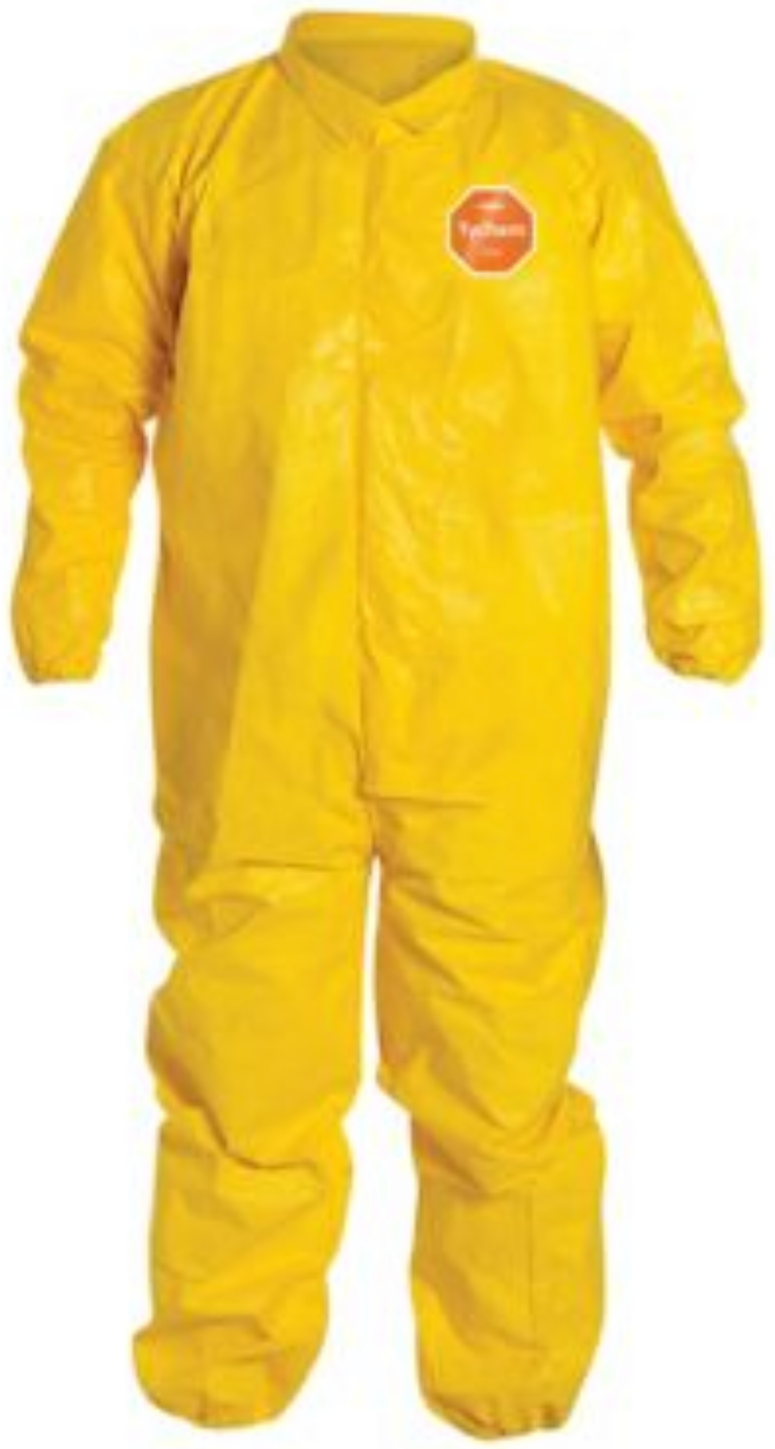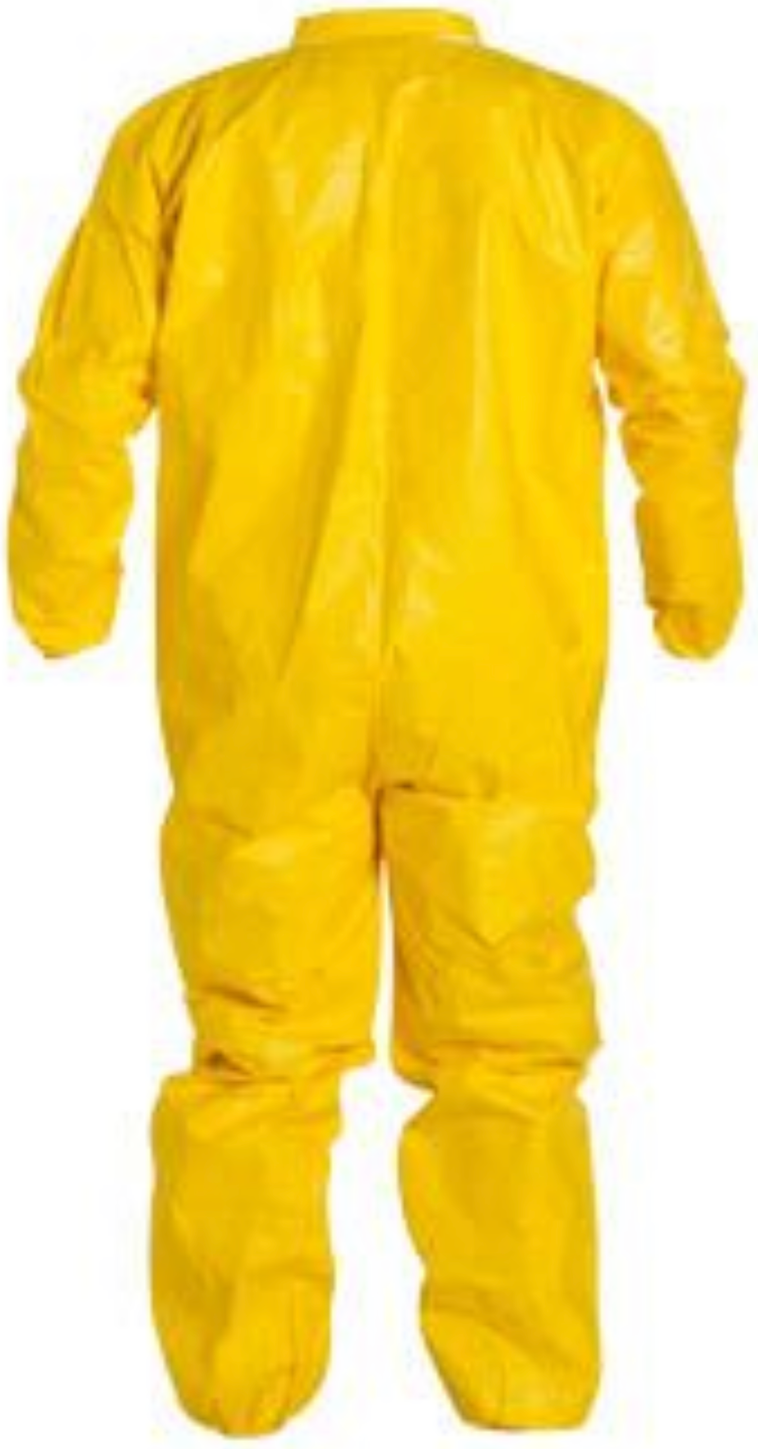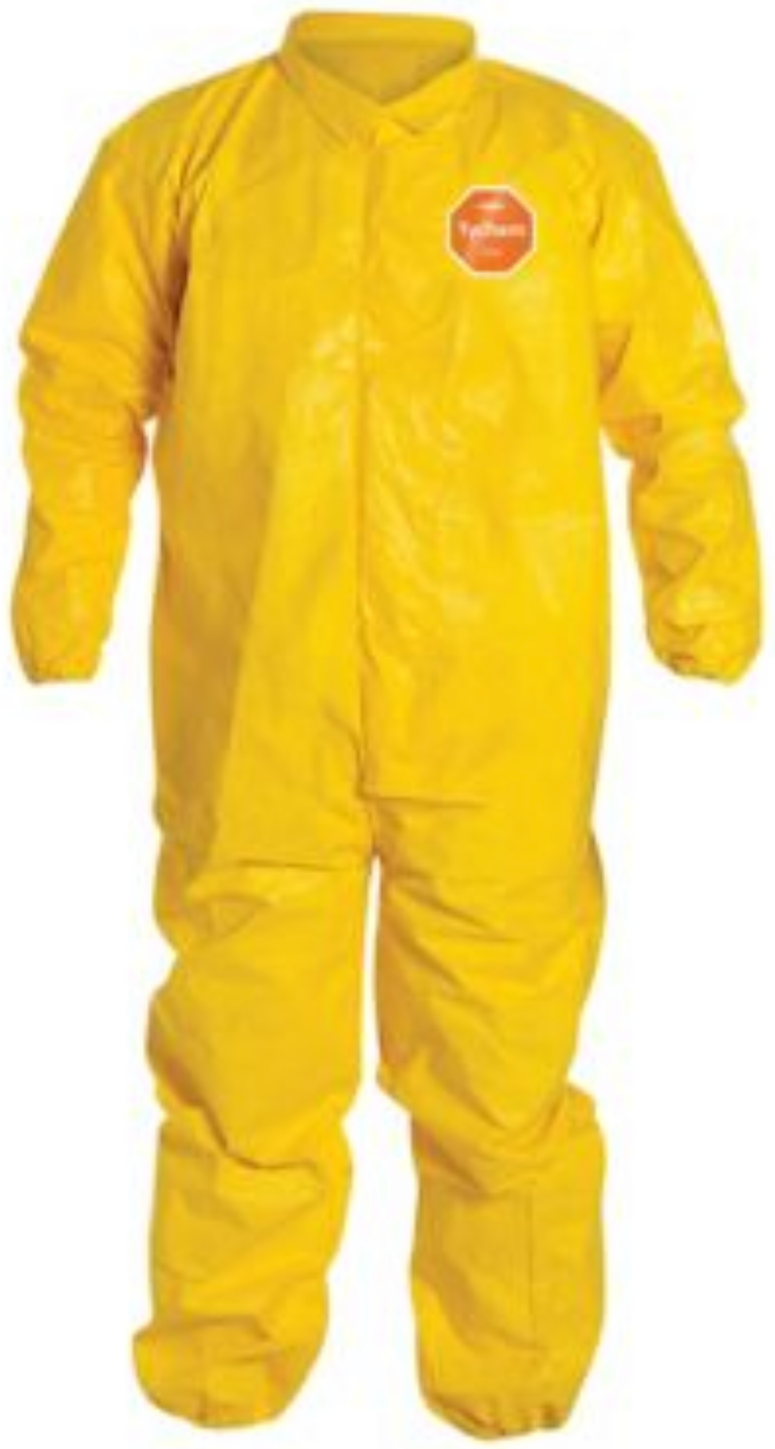 Product Details
Tychem® QC coverall from DuPont™ can withstand over 35 different chemicals for at least 30 min including Asbestos, Bromine, Fiberglass, Oil, Grease and many other hazardous particles and chemicals. The DuPont™ Tychem® QC coveralls are great for bloodborne pathogen and biohazard, hazardous dry powders and solids, and light splash protection in a variety of industrial environments including chemical processing, pharmaceutical manufacturing, food processing and paper processing among others. This particular style QC125 of the Tychem® QC coverall has a collar and elastic wrists and ankles that help improve seal in hazardous atmospheres.
Features:
Laydown collar
Elastic opening for tighter fit at wrist
Elastic opening for tighter fit at ankle
Strong, stress-resistance seam
Please visit the DuPont™ website to see the Specifications for Tychem® QC125SYL .
Sizes and Options for QC125 Series Coveralls
DuPont™ QC125SYL-SM001200 Small size chemical resistant coverall with serged seams
QC125SYLMD001200 Medium size with serged seams
QC125SYLLG001200 Large size with serged seams
QC125SYLXL001200 X-Large size with serged seams
QC125SYL2X001200 2X-Large size with serged seams
QC125SYL3X001200 3X-Large size with serged seams
QC125SYL4X001200 4X-Large size with serged seams
DuPont™ QC125BYL-SM001200 Small size with bound seams
QC125BYLMD001200 Medium size with bound seams
QC125BYLLG001200 Large size with bound seams
QC125BYLXL001200 X-Large size with bound seams
QC125BYL2X001200 2X-Large size with bound seams
QC125BYL3X001200 3X-Large size with bound seams
QC125BYL4X001200 4X-Large size with bound seams
Specifications
| | | | | | | | | | | | |
| --- | --- | --- | --- | --- | --- | --- | --- | --- | --- | --- | --- |
| SKU | DPQC125SYLMD001200-PK | DPQC125BYLMD001200-PK | DPQC125SYLLG001200-PK | DPQC125BYLLG001200-PK | DPQC125SYLXL001200-PK | DPQC125BYLXL001200-PK | DPQC125SYL2X001200-PK | DPQC125BYL2X001200-PK | DPQC125SYL3X001200-PK | DPQC125BYL3X001200-PK | DPQC125SYL4X001200-PK |
| MPN | QC125SYLMD001200 | QC125BYLMD001200 | QC125SYLLG001200 | QC125BYLLG001200 | QC125SYLXL001200 | QC125BYLXL001200 | QC125SYL2X001200 | QC125BYL2X001200 | QC125SYL3X001200 | QC125BYL3X001200 | QC125SYL4X001200 |
| Coverall Size | M | M | L | L | XL | XL | 2XL | 2XL | 3XL | 3XL | 4XL |
| Chemical Suit Seams | Serged | Bound | Serged | Bound | Serged | Bound | Serged | Bound | Serged | Bound | Serged |