Nasco PetroLite 9000TBO245 Flash Fire Waterproof Bib Pants
SKU: NC9000TBO245-S-EAMPN: 9000TBO245-S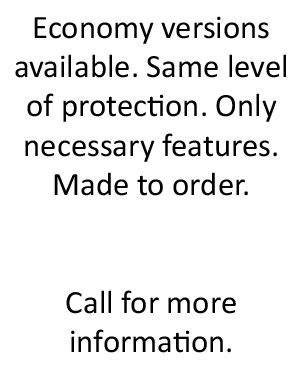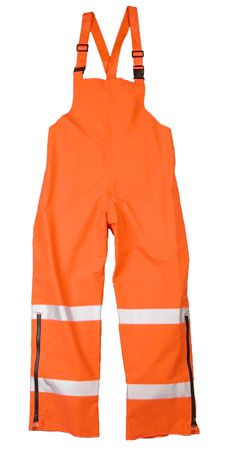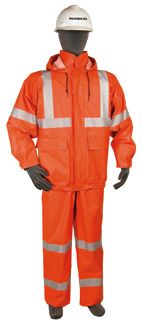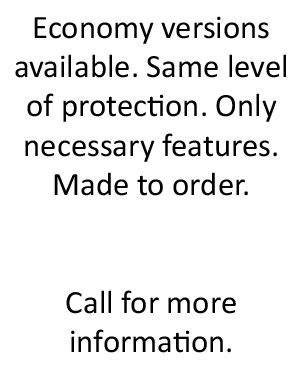 Product Details
PetroLite 9000TBO245 bib style trouser from Nasco have a quick release suspender system, plain front, zipper leg openings with flies, and a reflective trim made up of 3M Scotchlite™ 2 inch tape around waist, calves and knees. Nasco PetroLite pants are chemical, arc flash and flash fire resistant, yet comfortable and versatile. ATPV arc rating for this orange material is 9.1 cal/cm2.
These trousers are made of 12 oz/yd2 Nomex® with a Neoprene moisture/chemical barrier. They are rated as Arc Resistant (ASTM F1891, NFPA 70E), Flash Fire Resistant (ASTM F1930), Chemical Penetration (ASTM F903), and feature Stitched and Taped Seams.
These pants provide multiple hazard protection types for workers exposed to electric arcs, flash fires, chemical splash and foul weather. PetroLite clothing's versatility allows for the cost effective use of one product to meet several different safety needs.
Features & Benefits of Nasco PetroLite Bib Style Trousers:
Electric Arc Resistance and Flash Fire Resistant (does not melt, drip, ignite, or break open and minimizes heat transfer burns)
Chemical Splash Resistant
Waterproof
Feature Rich Design
Durable
Lightweight
Recommended Applications:
Oil and Gas Extraction
Oil Refining and Processing
Chemical Handling and Transport
Chemical Manufacturing and Processing
Gas & Electric Transmission and Distribution
Pulp & Paper Mills
Specifications
| | | | | | | | | |
| --- | --- | --- | --- | --- | --- | --- | --- | --- |
| SKU | NC9000TBO245-S-EA | NC9000TBO245-M-EA | NC9000TBO245-L-EA | NC9000TBO245-XL-EA | NC9000TBO245-2XL-EA | NC9000TBO245-3XL-EA | NC9000TBO245-4XL-EA | NC9000TBO245-5XL-EA |
| MPN | 9000TBO245-S | 9000TBO245-M | 9000TBO245-L | 9000TBO245-XL | 9000TBO245-2XL | 9000TBO245-3XL | 9000TBO245-4XL | 9000TBO245-5XL |
| Waist Size | S | M | L | XL | 2XL | 3XL | 4XL | 5XL |
| Arc flash rating | ATPV 9.1 cal/cm2 | ATPV 9.1 cal/cm2 | ATPV 9.1 cal/cm2 | ATPV 9.1 cal/cm2 | ATPV 9.1 cal/cm2 | ATPV 9.1 cal/cm2 | ATPV 9.1 cal/cm2 | ATPV 9.1 cal/cm2 |
| High Visibility | ANSI Class 3 | ANSI Class 3 | ANSI Class 3 | ANSI Class 3 | ANSI Class 3 | ANSI Class 3 | ANSI Class 3 | ANSI Class 3 |
| Material | 12 oz Nomex with a Neoprene moisture/chemical barrier | 12 oz Nomex with a Neoprene moisture/chemical barrier | 12 oz Nomex with a Neoprene moisture/chemical barrier | 12 oz Nomex with a Neoprene moisture/chemical barrier | 12 oz Nomex with a Neoprene moisture/chemical barrier | 12 oz Nomex with a Neoprene moisture/chemical barrier | 12 oz Nomex with a Neoprene moisture/chemical barrier | 12 oz Nomex with a Neoprene moisture/chemical barrier |
| Pockets | None | None | None | None | None | None | None | None |
| Style | Unisex | Unisex | Unisex | Unisex | Unisex | Unisex | Unisex | Unisex |