Nasco WorkTuff 600J Waist Length Rain Jacket
SKU: NC600JY-S-EAMPN: 600JY-S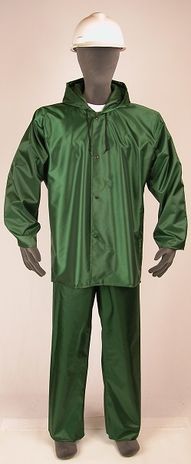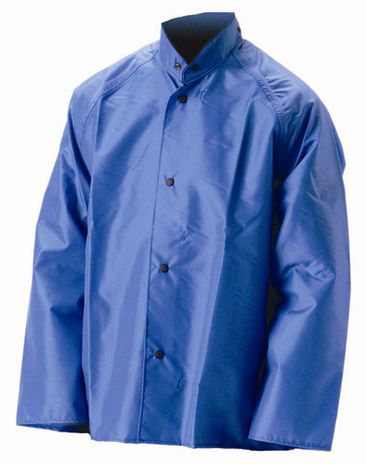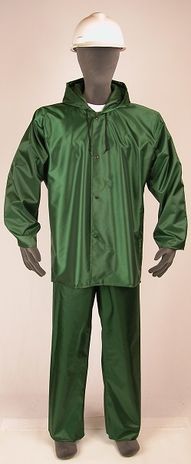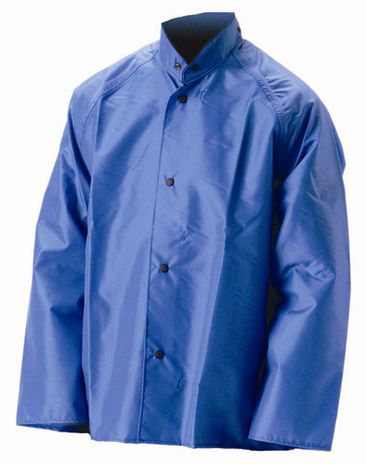 Product Details
Nasco WorkTuff 600J waist length jackets are lightweight yet very rugged and durable. This rain jacket comes with a corduroy lined collar, hood snaps and a snap front with a storm fly. Available in Yellow (601JY), Green (600JG), and Electric Blue (600JEB) colors (Green and Electric Blue garments are non-stock items, call to order).
Features of Nasco WorkTrack protective clothing include: 5.5 oz/yd2 nylon material, polyurethane moisture barrier, two needle full felled seam construction with exclusive seam sealing tape. WorkTuff 600 Series outwear is ideal for logging, tree trimming and heavy construction.
WorkTuff rainwear from Nasco is lightweight, yet very rugged and durable. Designed for rough work environments, it will protect the worker from tasks involving contact with abrasive surfaces as well as extreme foul weather.
Features & Benefits of Nasco 600J Jackets:
Waterproof
Lightweight
Durable
Abrasion Resistant
Soft
Flexible
Non-Conductive
Recommended Applications:
Forestry
Food Processing
Fishing
Park Services
Recreation
Specifications
| | | | | | | | | |
| --- | --- | --- | --- | --- | --- | --- | --- | --- |
| SKU | NC600JY-S-EA | NC600JY-M-EA | NC600JY-L-EA | NC600JY-XL-EA | NC600JY-2XL-EA | NC600JY-3XL-EA | NC600JY-4XL-EA | NC600JY-5XL-EA |
| MPN | 600JY-S | 600JY-M | 600JY-L | 600JY-XL | 600JY-2XL | 600JY-3XL | 600JY-4XL | 600JY-5XL |
| Coat Size | S | M | L | XL | 2XL | 3XL | 4XL | 5XL |
| Length | Regular | Regular | Regular | Regular | Regular | Regular | Regular | Regular |
| Garment Primary Color | Yellow | Yellow | Yellow | Yellow | Yellow | Yellow | Yellow | Yellow |
| Coat length | Waist | Waist | Waist | Waist | Waist | Waist | Waist | Waist |
| High Visibility | None | None | None | None | None | None | None | None |
| Material | 5.5 oz 210-Denier Nylon, Polyurethane barrier | 5.5 oz 210-Denier Nylon, Polyurethane barrier | 5.5 oz 210-Denier Nylon, Polyurethane barrier | 5.5 oz 210-Denier Nylon, Polyurethane barrier | 5.5 oz 210-Denier Nylon, Polyurethane barrier | 5.5 oz 210-Denier Nylon, Polyurethane barrier | 5.5 oz 210-Denier Nylon, Polyurethane barrier | 5.5 oz 210-Denier Nylon, Polyurethane barrier |
| Style | Unisex | Unisex | Unisex | Unisex | Unisex | Unisex | Unisex | Unisex |