Otterlayer aluminized coat, rayon, 45" long, vented back, C22-AR1
SKU: OTC22-AR1-SMMPN: C22-AR1-SM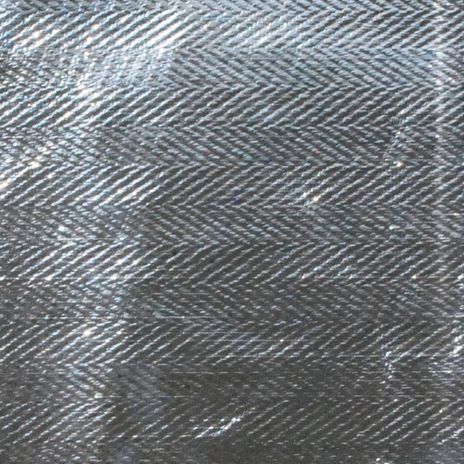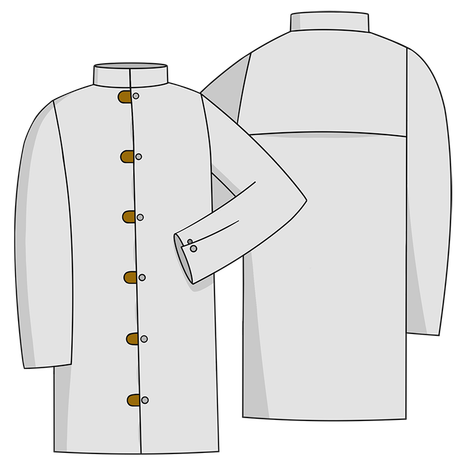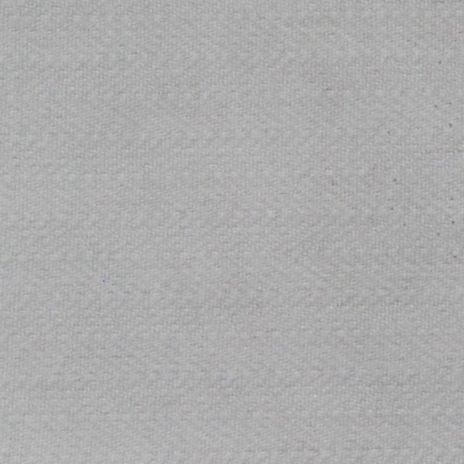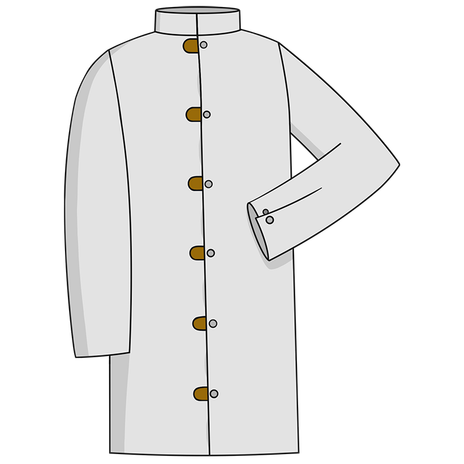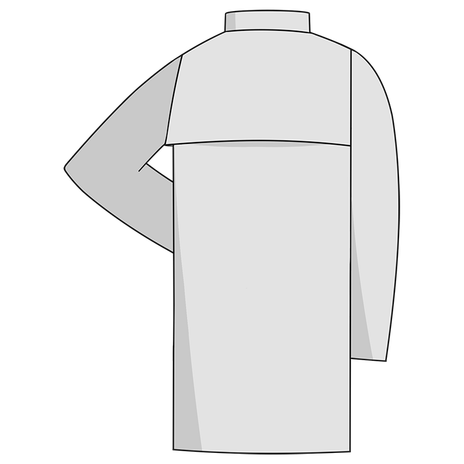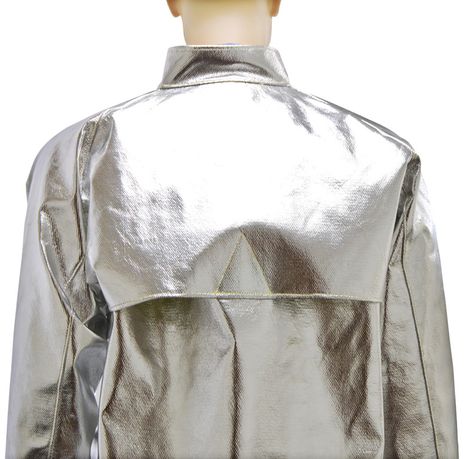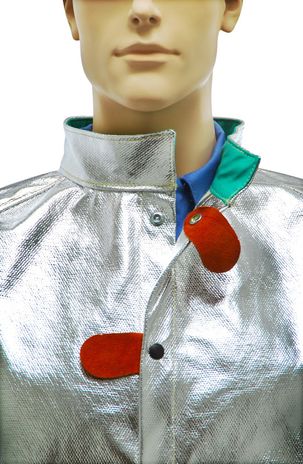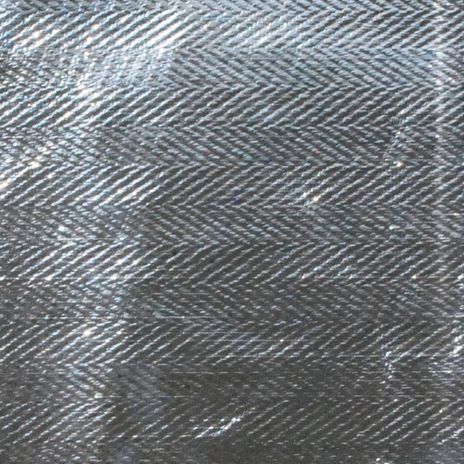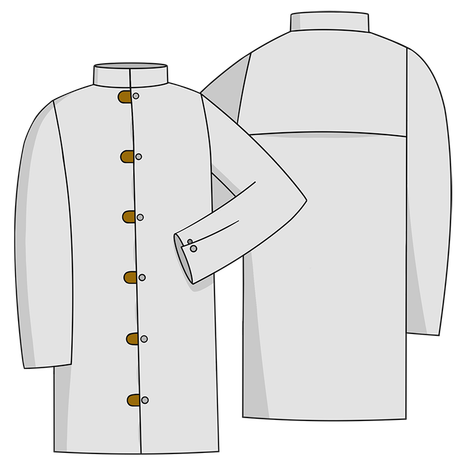 Product Details
Otterlayer high heat vented back coat model C22-AR1 is a great primary protection layer for people that work in foundries and other environments where they need to be in the vicinity of extremely hot objects, including molten metals. The vented back feature provides additional comfort by reducing moisture build-up under the coat, and allowing more cooling once the person steps away from the heat source.
Features of Otterlayer ventilated back foundry and aluminized coats:
Overlapping fabric on back with a ventilation gap
Metal snap front closure with pull tabs to allow easy removal
Stand-up collar to protect part of the neck and reduce risk of sparks or particles from splashing under the collar
Sleeves have snaps at wrists, to tighten openings at wrists for better fit with gauntlet style gloves
Available in various lengths to accomodate different protective needs and allow combinations of full body protection that are most convenient and effective for a particular situation
Protective properties of aluminized rayon clothing material:
Resists molten iron and aluminum splash
High heat resistance - able to withstand 400-600°F
Radiant heat resistance - up to 2000°F
Light, flexible and economical material
Fabric composition and characteristics:
Rayon woven fabric finished with an aluminized coating
Fabric Weight: 15 oz. per sq. yd.
Specifications
| | | | | | | | | | | | | | | | | |
| --- | --- | --- | --- | --- | --- | --- | --- | --- | --- | --- | --- | --- | --- | --- | --- | --- |
| SKU | OTC22-AR1-SM | OTC22-AR1-MD | OTC22-AR1-LG | OTC22-AR1-XL | OTC22-AR1-2X | OTC22-AR1-3X | OTC22-AR1-4X | OTC22-AR1-5X | OTC22-AR1-SM-CF | OTC22-AR1-MD-CF | OTC22-AR1-LG-CF | OTC22-AR1-XL-CF | OTC22-AR1-2X-CF | OTC22-AR1-3X-CF | OTC22-AR1-4X-CF | OTC22-AR1-5X-CF |
| MPN | C22-AR1-SM | C22-AR1-MD | C22-AR1-LG | C22-AR1-XL | C22-AR1-2X | C22-AR1-3X | C22-AR1-4X | C22-AR1-5X | C22-AR1-SM-CF | C22-AR1-MD-CF | C22-AR1-LG-CF | C22-AR1-XL-CF | C22-AR1-2X-CF | C22-AR1-3X-CF | C22-AR1-4X-CF | C22-AR1-5X-CF |
| Collar Style | Standard Band | Standard Band | Standard Band | Standard Band | Standard Band | Standard Band | Standard Band | Standard Band | Folded Shirt Collar | Folded Shirt Collar | Folded Shirt Collar | Folded Shirt Collar | Folded Shirt Collar | Folded Shirt Collar | Folded Shirt Collar | Folded Shirt Collar |
| Coat Size | S | M | L | XL | 2XL | 3XL | 4XL | 5XL | S | M | L | XL | 2XL | 3XL | 4XL | 5XL |
| Length - collar to bottom | 45" | 45" | 45" | 45" | 45" | 45" | 45" | 45" | 45" | 45" | 45" | 45" | 45" | 45" | 45" | 45" |
| Coat back | Ventilated back | Ventilated back | Ventilated back | Ventilated back | Ventilated back | Ventilated back | Ventilated back | Ventilated back | Ventilated back | Ventilated back | Ventilated back | Ventilated back | Ventilated back | Ventilated back | Ventilated back | Ventilated back |
| Max contact heat | Medium (up to 500F) | Medium (up to 500F) | Medium (up to 500F) | Medium (up to 500F) | Medium (up to 500F) | Medium (up to 500F) | Medium (up to 500F) | Medium (up to 500F) | Medium (up to 500F) | Medium (up to 500F) | Medium (up to 500F) | Medium (up to 500F) | Medium (up to 500F) | Medium (up to 500F) | Medium (up to 500F) | Medium (up to 500F) |
| Insulation level | Medium | Medium | Medium | Medium | Medium | Medium | Medium | Medium | Medium | Medium | Medium | Medium | Medium | Medium | Medium | Medium |
| Abrasion and tear resistance | Medium | Medium | Medium | Medium | Medium | Medium | Medium | Medium | Medium | Medium | Medium | Medium | Medium | Medium | Medium | Medium |
| Fabric flexibility | Medium | Medium | Medium | Medium | Medium | Medium | Medium | Medium | Medium | Medium | Medium | Medium | Medium | Medium | Medium | Medium |
| Radiant heat protection | Yes | Yes | Yes | Yes | Yes | Yes | Yes | Yes | Yes | Yes | Yes | Yes | Yes | Yes | Yes | Yes |
| Sparks resistance | Yes | Yes | Yes | Yes | Yes | Yes | Yes | Yes | Yes | Yes | Yes | Yes | Yes | Yes | Yes | Yes |
| Molten aluminum splash | Resistant | Resistant | Resistant | Resistant | Resistant | Resistant | Resistant | Resistant | Resistant | Resistant | Resistant | Resistant | Resistant | Resistant | Resistant | Resistant |
| Molten iron splash | Resistant | Resistant | Resistant | Resistant | Resistant | Resistant | Resistant | Resistant | Resistant | Resistant | Resistant | Resistant | Resistant | Resistant | Resistant | Resistant |