Tingley J41008 Safetyflex® Fire Resistant Jacket - PVC Coated, Chemical Resistant, with High Collar
SKU: TNJ41008-GR-M-EAMPN: J41008.MD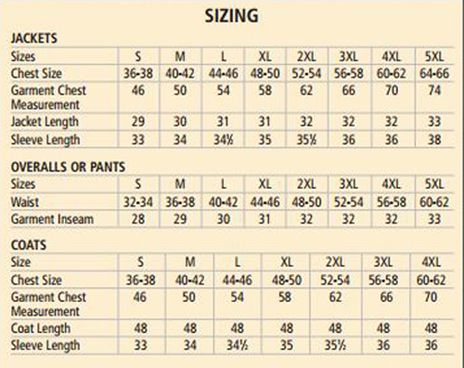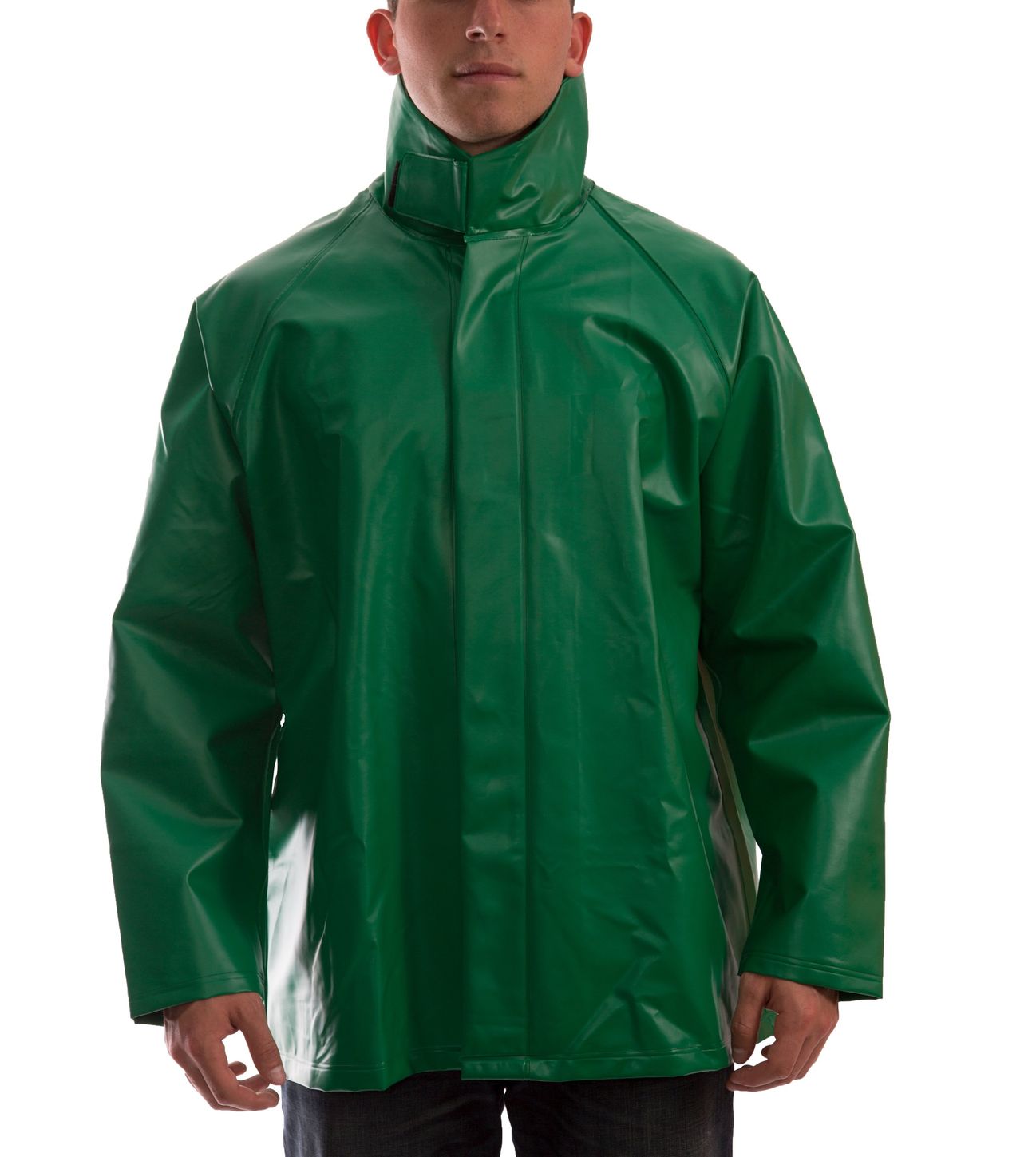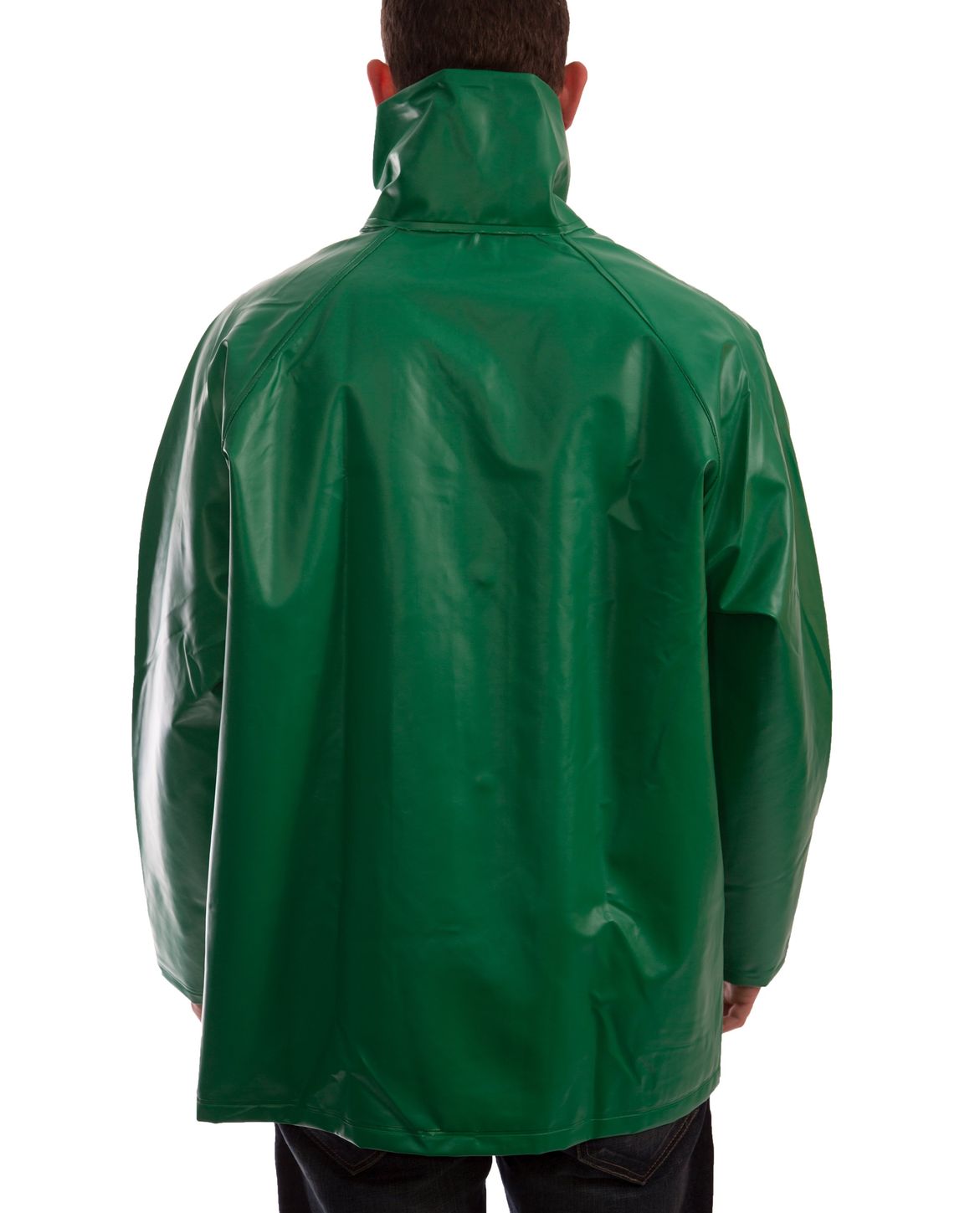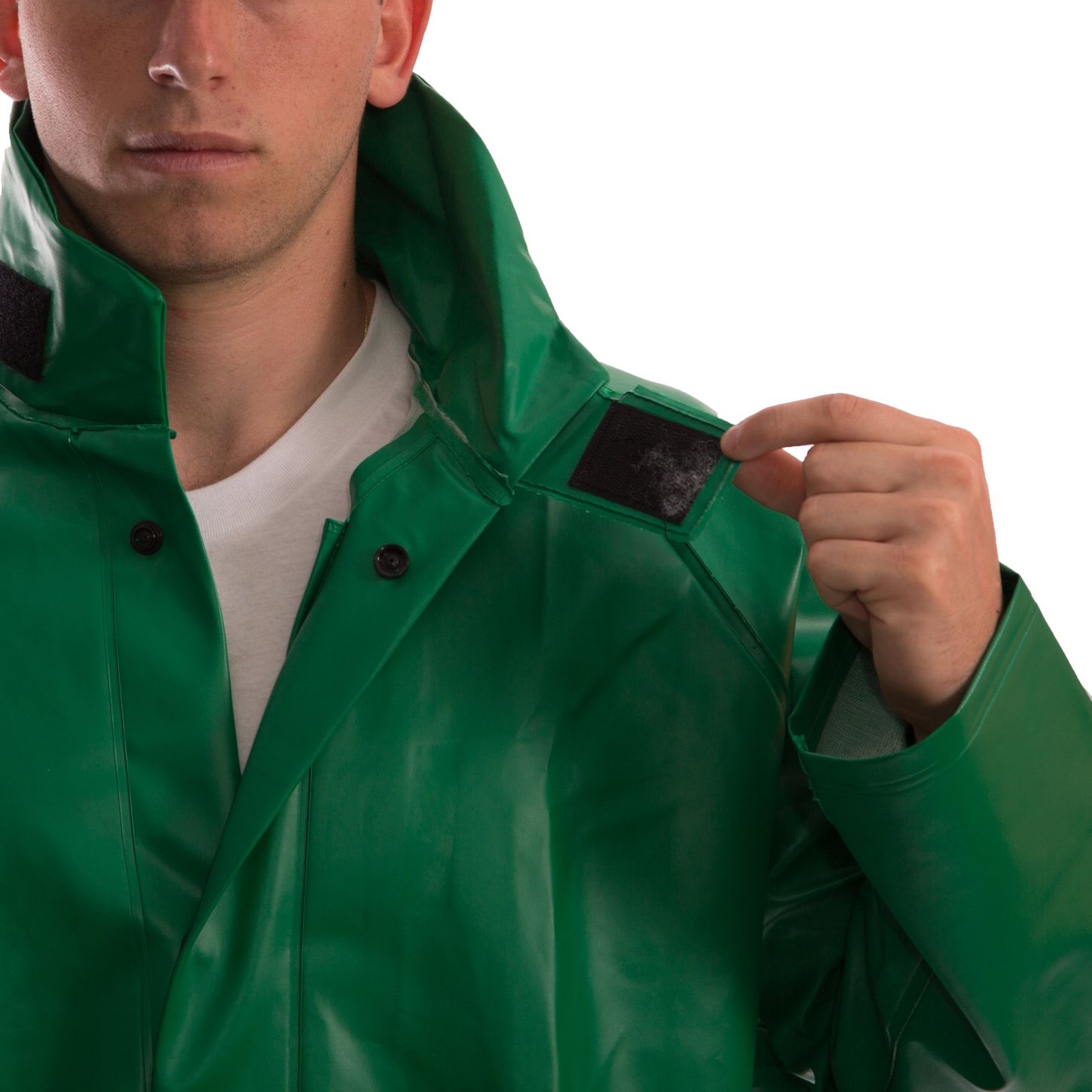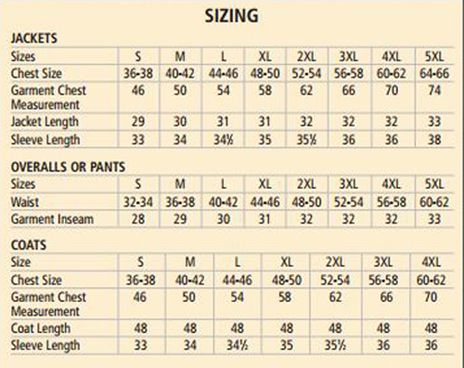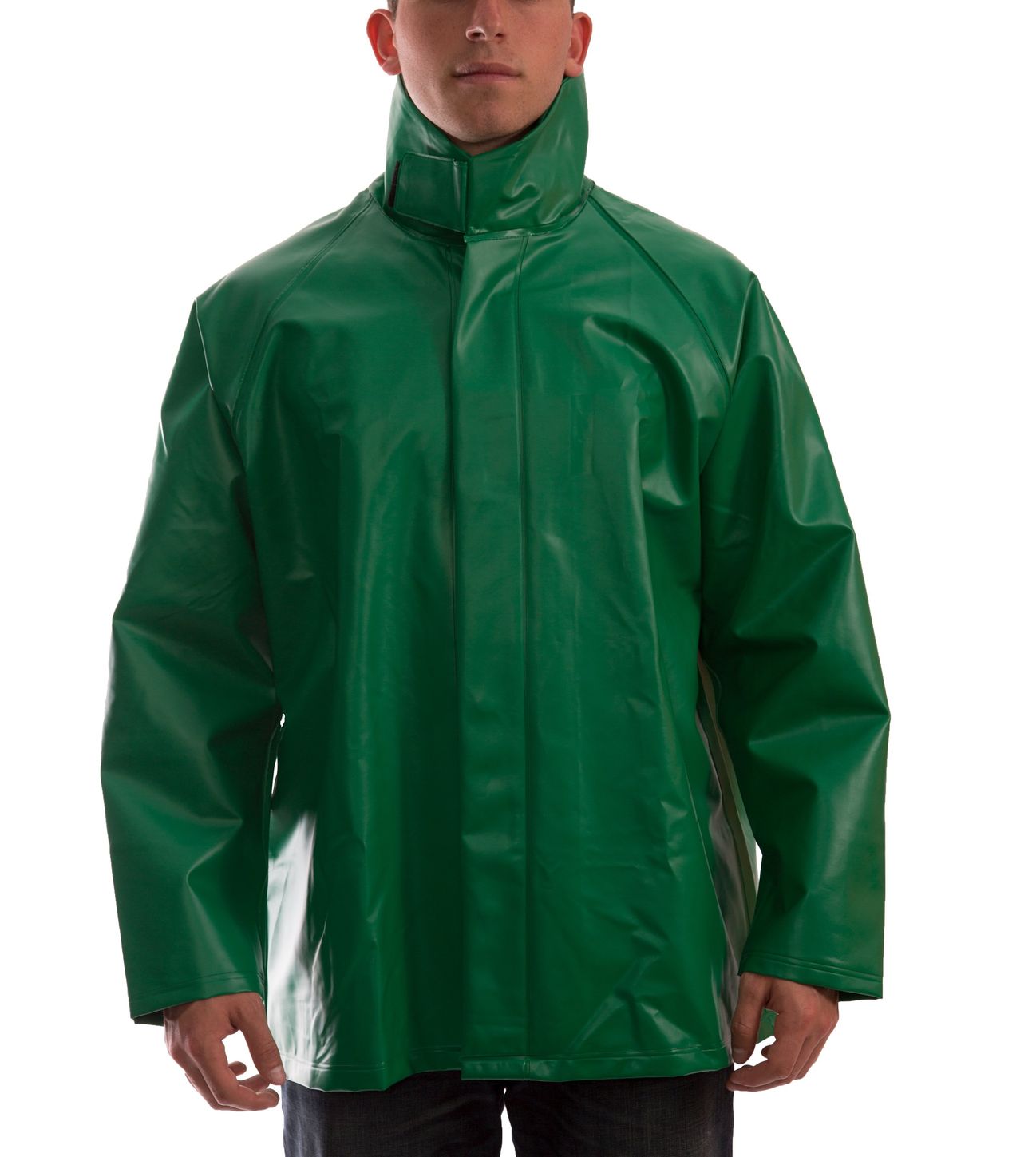 Product Details
Offered in the distinctive safety green color, this Tingley J41008 Safetyflex® fire resistant jacket is coated with Specialty PVC for best results in hazardous work environments. This coating provides excellent chemical resistance, in addition to fire resistance, and the polyester lining gives the garment top-notch strength and stretch. Made to be comfortable enough for all-day wear, this protective jacket maintains its soft and supple feel over extended periods of time. The full cut shoulders allow for maximum freedom of movement, while the tapered sleeves are designed to fit into gloves, so that the wearer is better protected. The sealed seams offer 100% waterproof protection, and the storm fly front seals out contaminants, as well as the elements. Additionally, the high collar features a hook and loop throat closure, providing the wearer with additional splash and drip protection. The hardware, which is non-corrosive and non-conductive, is hidden for superior safety and function. This Tingley fire resistant jacket is crafted to protect the user in the toughest, most dangerous environments, so that work can be done with peace of mind.
NASCO offers a similar item, which also provides some fire and chemical resistance, and is PVC coated: the AcidBasic 52J jacket .
Tingley J41008 Safetyflex® fire resistant jacket has the following features:
Specialty PVC coating on knit polyester lining * Heavy coating provides resistance to industrial acids, chemicals, and caustics, as well as top-notch permeation performance * Specialty PVC offers flame resistance: garment is self extinguishing with flameout and afterglow less than 2 seconds after removal of ignition source - tested via ASTM D6413 * Lining provides material toughness and stretch for best comfort
Jacket maintains a soft and supple feel, for all-day wearability
Safety green color is distinctive, for effortless identification of protective gear
Full cut shoulders have 90° sleeve to body angle, allowing for extensive freedom of movement
Tapered sleeves made to fit into protective gloves or accommodate glove rings for better safety
Therm-O-Rad sealed seams offer 100% liquid proof protection * Design eliminates needle holes, so chemicals cannot penetrate into the garment
Storm fly front keeps out elements and contaminants
Hardware is hidden, and snaps are non-conductive and non-corrosive, for maximum function and safety
High jacket collar with hook and loop throat closure provides superior protection from drips and splashes
Mildew resistant for extended service life
Chemical resistance: Many acids, oils, alcohols, salts, and alkalies
Ideal applications: Chemical environments
NASCO offers a similar product, the AcidBasic 52J jacket with PVC coating, which offers chemical and flame resistance.
Specifications
| | | | | | | |
| --- | --- | --- | --- | --- | --- | --- |
| SKU | TNJ41008-GR-M-EA | TNJ41008-GR-L-EA | TNJ41008-GR-XL-EA | TNJ41008-GR-2XL-EA | TNJ41008-GR-3XL-EA | TNJ41008-GR-4XL-EA |
| MPN | J41008.MD | J41008.LG | J41008.XL | J41008.2X | J41008.3X | J41008.4X |
| Coat Size | M | L | XL | 2XL | 3XL | 4XL |
| Garment Primary Color | Green | Green | Green | Green | Green | Green |
| Coat length | Waist | Waist | Waist | Waist | Waist | Waist |
| High Visibility | None | None | None | None | None | None |
| Style | Unisex | Unisex | Unisex | Unisex | Unisex | Unisex |