Moldex Half Mask Respirator Facepiece 8000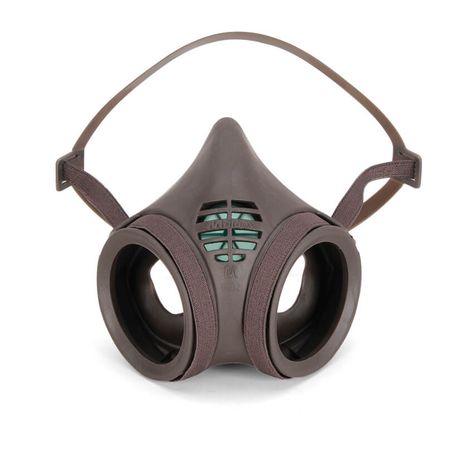 Product Details
The Moldex 8000 Series Respirator conforms to the contours of your face, seals comfortably and stays sealed, even while talking. There are no gaskets and no yoke on this half mask respirator from Moldex, simplifying maintenance and reducing the number of components to inventory. Replacement cartridges and filters and simply snap into the respirator face piece, providing 0% chance of mis-threading. The 8000 Series Respirator comes in sizes Small (8001), Medium (8002) and Large (8003). 8000 series respirator facepiece from Moldex is designed for you use with Moldex 8000 series cartridges and filters. Combinations of gas/vapor cartridge and particulate filter could also be installed onto this half mask facepiece using special adapters made to hold either the N95 or P100 filter disks. To use this respirator with filter disks only, Moldex 8900 filter holder shall be used. If filter disks are used along with cartridges on this respirator, use the filter piggyback adapter for the Moldex P100 filter disk , and prefilter retainer for the Moldex N95 filter disk .
8000 Series Respirator Facepiece from Moldex
Features of Moldex 8000 Reusable Half Mask Respirators:
100% PVC-Free
Soft, durable facepiece
Extra-wide sealing surface to ensure excellent fit
Seals comfortably and securely to face
Positioning of exhalation valve allows for better communication
Low profile provides a wide field of vision
Cartridges have a snap-in mount for easy replacement
New inhalation valve on each cartridge
Minimal amount of replacement parts
Living hinge allows head harness to be folded comfortably around neck when not in use.
Specifications
| | | | |
| --- | --- | --- | --- |
| SKU | MX8001-EA | MX8002-EA | MX8003-EA |
| MPN | 8001 | 8002 | 8003 |
| Respirator Size | Small | Medium | Large |