4Works HB1331 Latex Coated Winter Gloves - 7ga Napped Acrylic Shells, Crinkle Finish Palm Coating
SKU: PSHB1331-L-DZMPN: HB1331-L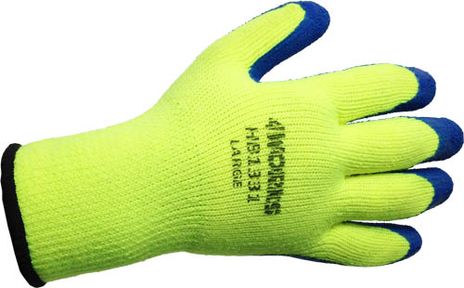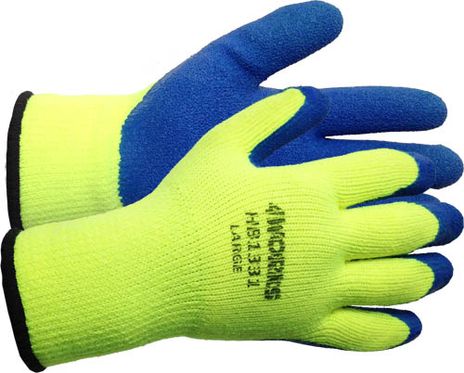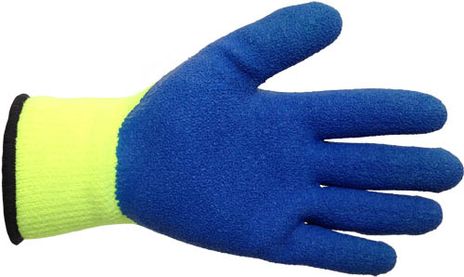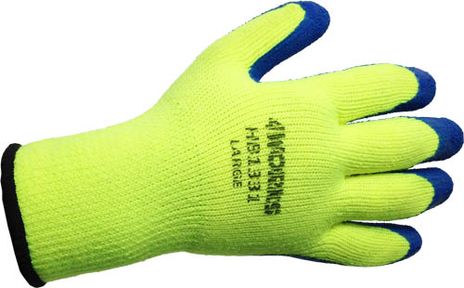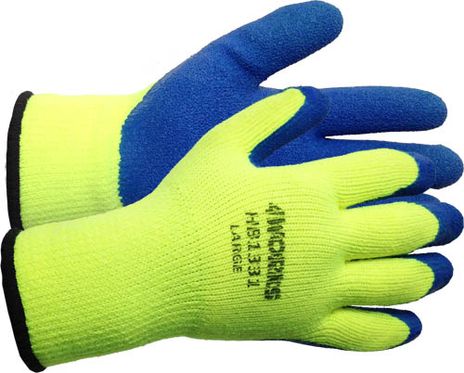 Product Details
These winter work gloves are made with 7 ga acrylic shells with napping to provide warmth for those working outdoors in winter time or for work inside freezers or refrigerators. Crinkle latex palm finish helps keep out moisture and provides great grip on both dry and wet surfaces.
Model HB1331 latex coated winter gloves from 4Works provide great abrasion and puncture resistance while keeping the hands of wearers warm. They have high-visibility yellow color shells to increase visibility of workers that work in areas where it is important to take extra steps to ensure workers are seen easily. These gloves are made with premium quality materials for extra durability and longevity.
If you have questions about these latex coated gloves or any of our other products for winter use and not - please don't hesitate to call or email us so we can help.
Specifications
| | | | |
| --- | --- | --- | --- |
| SKU | PSHB1331-M-DZ | PSHB1331-L-DZ | PSHB1331-XL-DZ |
| MPN | HB1331-M | HB1331-L | HB1331-XL |
| Cold Comfort Rating | 20°F | 20°F | 20°F |
| Glove Size | M | L | XL |