Tingley Heavy Duty PVC Overshoes 35111, 35113 - Ankle High
SKU: TN35111-XS-PRMPN: 35111.XS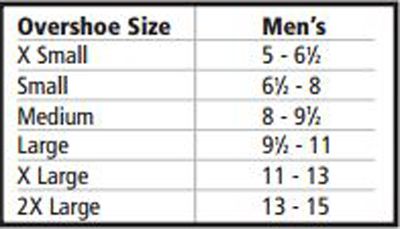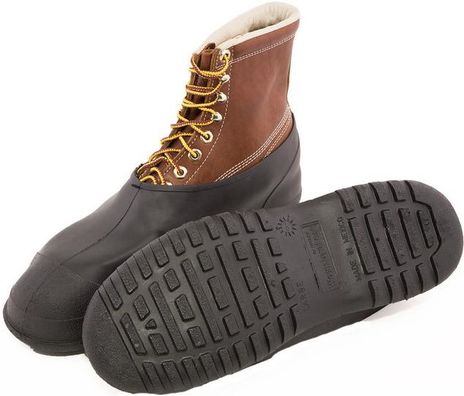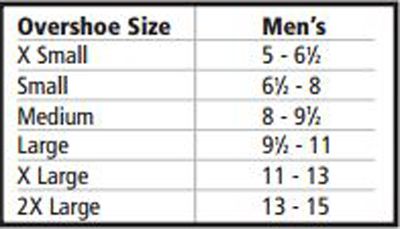 Product Details
Tingley 35111 and 35113 Workbrutes heavy-duty PVC overshoes come with thicker and deeper cleats for better grip and longer wear. Injection molded design of these overshoes allows them to be 100% water-proof and seamless. Tingley's Frigiflex® PVC compound contains special additives that increase flexibility and stretching when exposed to cold temperatures. Interior of these overshoes from Tingley Rubber is textured on entry points to make them easier to slip on and take off.
Tingley 35113 and 35111 PVC overshoes come with the following features:
100% water proof
Injection molded seamless design, using less material in the upper portion of overshoes to eliminate unnecessary weight and reduce leg fatigue.
To increase durability and longevity of these heavy-duty overshoe, more material was added to soles, cleats, and toes.
Thicker tread with deeper cleats have sharper edges for better traction.
Key interior entry points are textured to easily slip on and off.
Heavy duty heel kick-off for easy off.
Applications: Food Processing, Construction, General Industry, Transportation, and Hazardous Waste Cleanup.
Chemical Resistance: Some exposure to fats, certain acids, hydrocarbons, and caustics. Not recommended for use in ketones, aldehydes, and many solvents.
Part Numbers
Tingley 35111 black overshoe
Tingley 35113 yellow overshoe
Specifications
| | | | | | | | | | | | | |
| --- | --- | --- | --- | --- | --- | --- | --- | --- | --- | --- | --- | --- |
| SKU | TN35111-XS-PR | TN35113-XS-PR | TN35111-S-PR | TN35113-S-PR | TN35111-M-PR | TN35113-M-PR | TN35111-L-PR | TN35113-L-PR | TN35111-XL-PR | TN35113-XL-PR | TN35111-2XL-PR | TN35113-2XL-PR |
| MPN | 35111.XS | 35113.XS | 35111.SM | 35113.SM | 35111.MD | 35113.MD | 35111.LG | 35113.LG | 35111.XL | 35113.XL | 35111.2X | 35113.2X |
| Garment Primary Color | Black | Yellow | Black | Yellow | Black | Yellow | Black | Yellow | Black | Yellow | Black | Yellow |
| Material - Upper | PVC | PVC | PVC | PVC | PVC | PVC | PVC | PVC | PVC | PVC | PVC | PVC |
| Footwear Size (US Men's) | X-Small | X-Small | Small | Small | Medium | Medium | Large | Large | X-Large | X-Large | 2X-Large | 2X-Large |
| Application | Heavy duty | Heavy duty | Heavy duty | Heavy duty | Heavy duty | Heavy duty | Heavy duty | Heavy duty | Heavy duty | Heavy duty | Heavy duty | Heavy duty |
| Impact Protection | None | None | None | None | None | None | None | None | None | None | None | None |
| Closure Style | Slip-on | Slip-on | Slip-on | Slip-on | Slip-on | Slip-on | Slip-on | Slip-on | Slip-on | Slip-on | Slip-on | Slip-on |
| Boot Shaft | Short | Short | Short | Short | Short | Short | Short | Short | Short | Short | Short | Short |