Tingley Natural Rubber Overboots 1400 - 10" Tall, Waterproof
SKU: TN1400-S-PRMPN: 1400.SM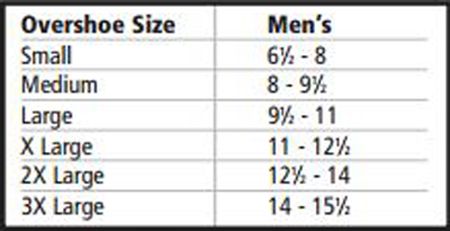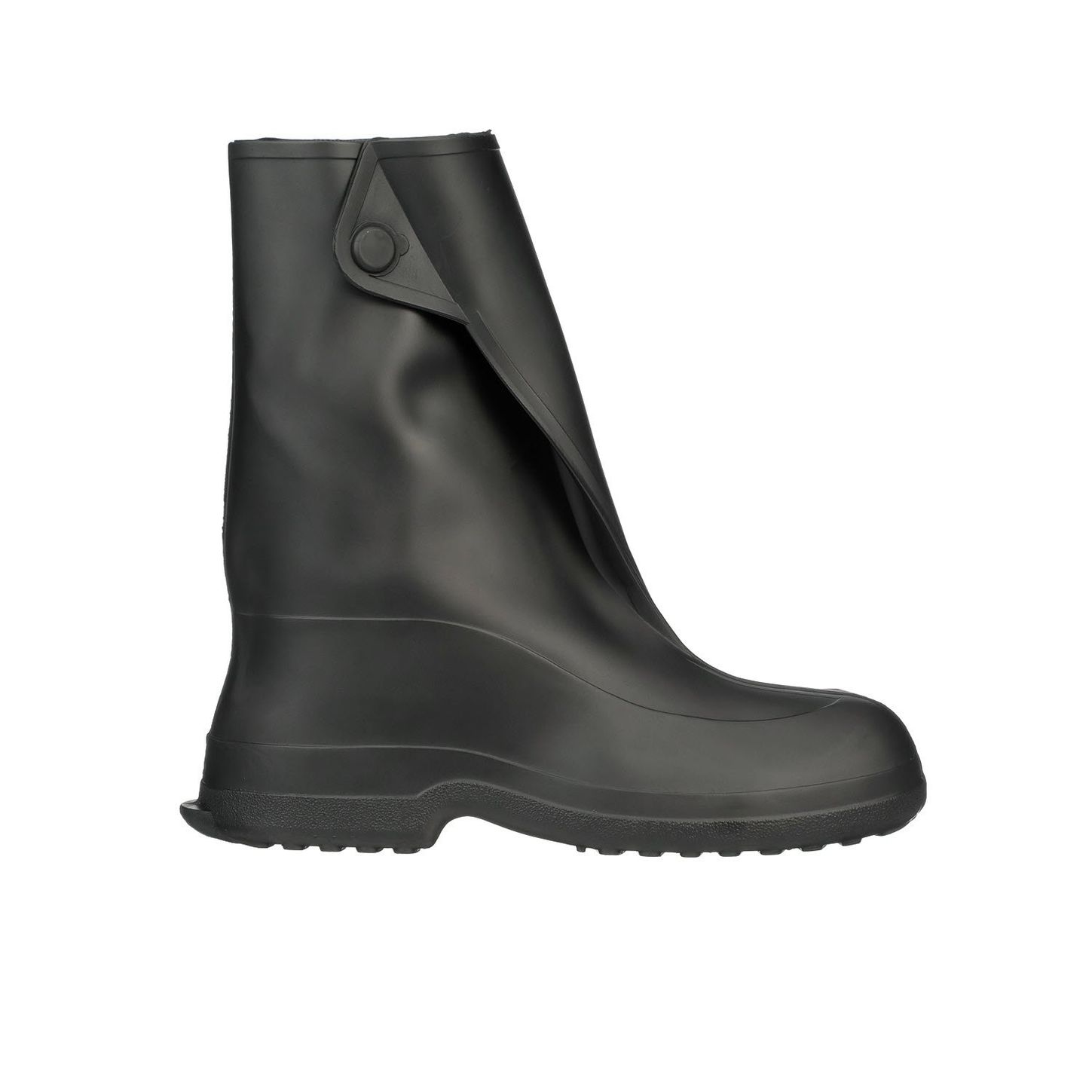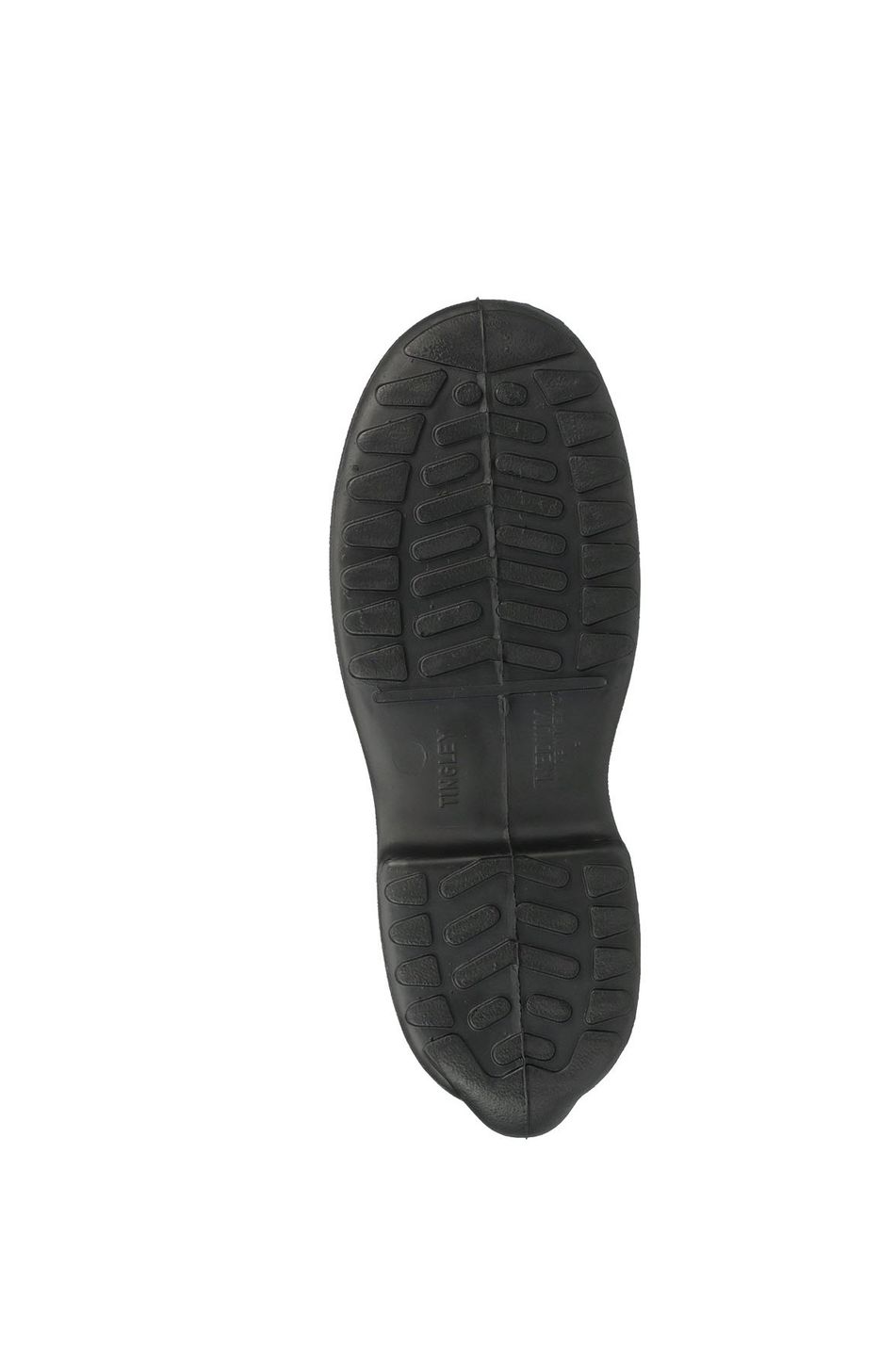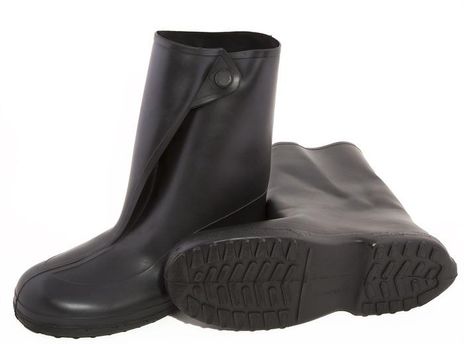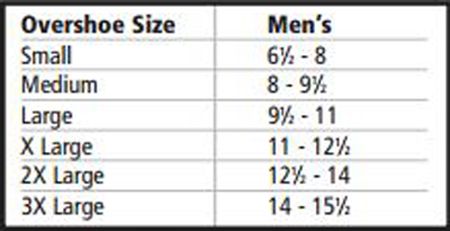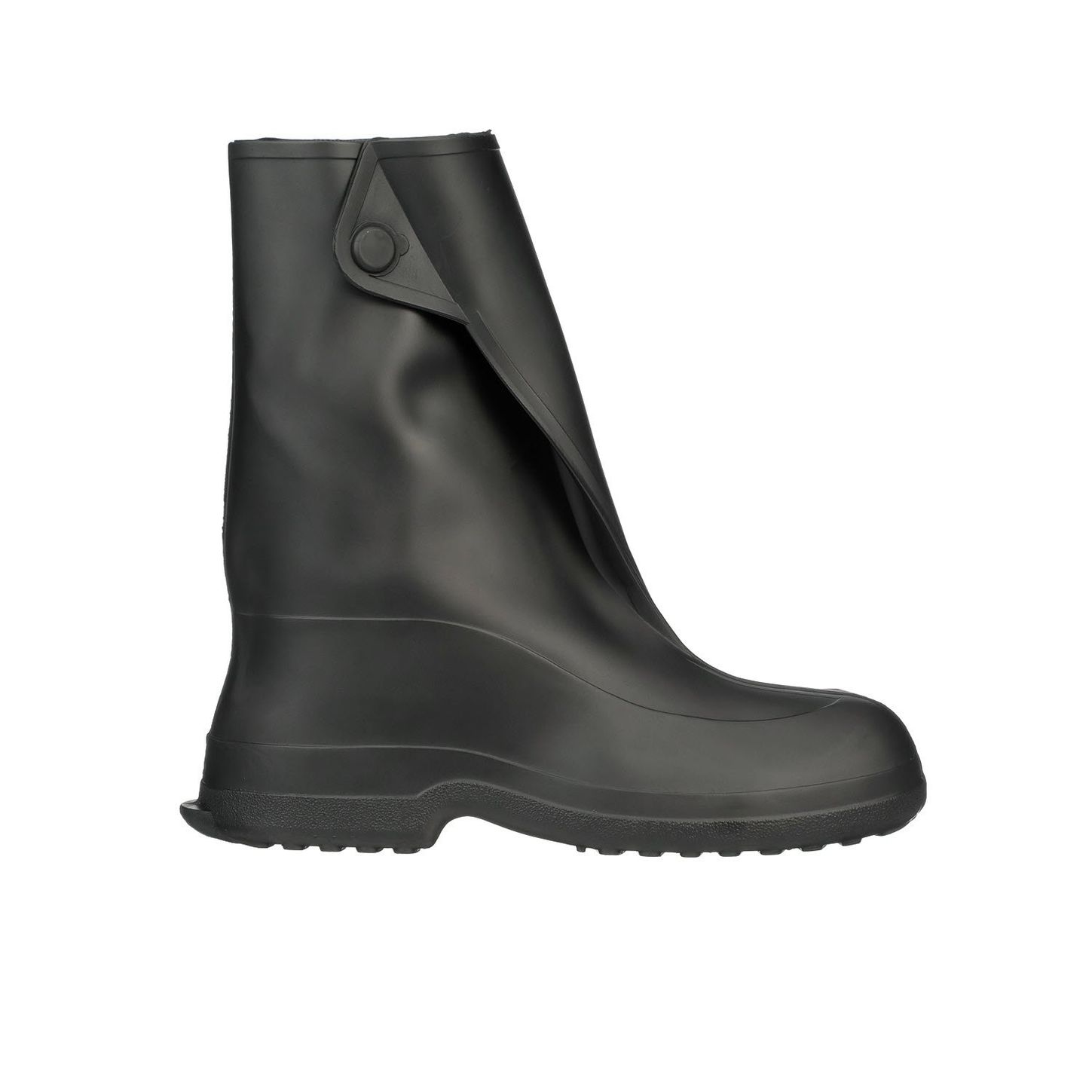 Product Details
Tingley 1400 natural rubber work overboots can be easily fitted to any shoe, even the bulkiest of shoes. The 10" high overboot has a molded-in button for secure closure. Tingley rubber overboots are designed with reinforced heel and toe to withstand the toughest jobs and daily abuse. These work overboots are injection molded with a seamless construction for 100% waterproof protection and are designed to not crack or break in cold weather.
Tingley 1400 rubber overshoes with work boot design come with the following features:
10" high boot
Injection molding for seamless construction to guarantee 100% waterproof protection.
High tensile strength boot to prevent tear.
Easy to put on and take off.
In cold weather, this boot won't stiffen or crack
Deep cleated outsole that spits out debris for good slip resistance and longer wear.
Heavy duty heel kick off cleat for easy no hands removal.
Easy cleaning and decontamination because of no lining.
Material addition on heel, toe, and sole for longer wear.
Less material used above the ankle for a more comfortable fit.
Applications: Food Processing, Transportation, Utilities, Construction, General Industry, Municipalities, and Agriculture.
Withstands chemicals such as: Acids, alcohols, bases and diluted water solutions of most chemicals that are water soluble. Not recommended for constant contact with petroleum and oil based products.
Specifications
| | | | | | | |
| --- | --- | --- | --- | --- | --- | --- |
| SKU | TN1400-S-PR | TN1400-M-PR | TN1400-L-PR | TN1400-XL-PR | TN1400-2XL-PR | TN1400-3XL-PR |
| MPN | 1400.SM | 1400.MD | 1400.LG | 1400.XL | 1400.2X | 1400.3X |
| Material - Upper | Rubber | Rubber | Rubber | Rubber | Rubber | Rubber |
| Footwear Size (US Men's) | Small | Medium | Large | X-Large | 2X-Large | 3X-Large |
| Application | Heavy duty | Heavy duty | Heavy duty | Heavy duty | Heavy duty | Heavy duty |
| Impact Protection | None | None | None | None | None | None |
| Closure Style | Buckle | Buckle | Buckle | Buckle | Buckle | Buckle |
| Boot Shaft | Mid-calf | Mid-calf | Mid-calf | Mid-calf | Mid-calf | Mid-calf |