Steiner CF Series FR Woven Sleeves
SKU: ST13118-PRMPN: 13118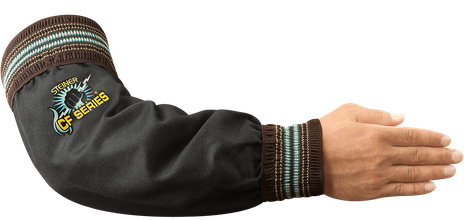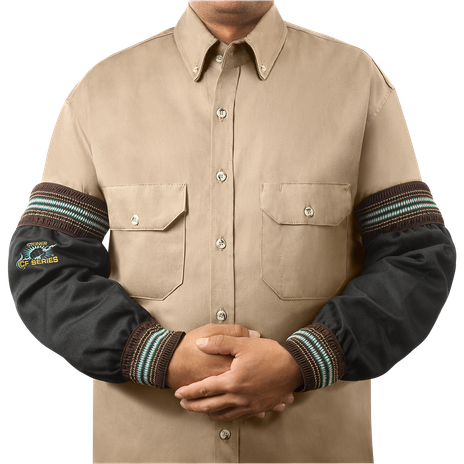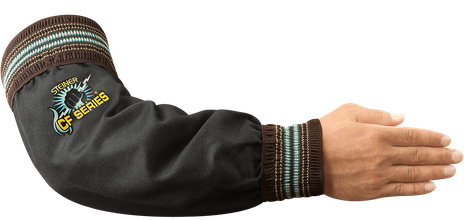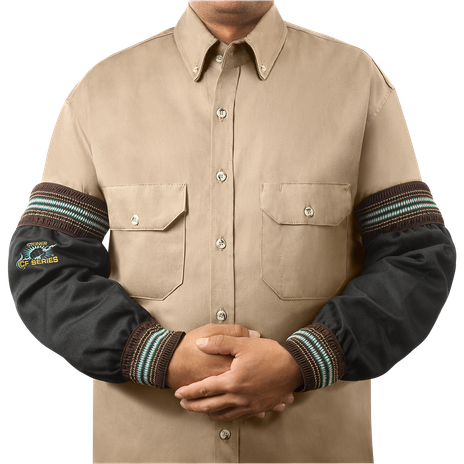 Product Details
These Steiner 13118 CF Series Woven Sleeves are ideal for welders who require protection against sparks and slag above the hand. This material will prevent UV rays from causing skin burns as well as offering maximum comfort.
About Steiner Carbonized Fiber (CF) Fabrics
Made exclusively by Steiner, this Carbonized Fiber is composed of carbon based fibers blended with durable Para-Aramid fibers to add strength and yield a fabric that is flame resistant, electrical resistant as well as cut and abrasion resistant. A unique blend of oxidized polyacrylonitrile fibers blend to create these unique features.
Features:
Ideal arm protection against sparks, slag and UV rays
Available in standard and wide widths
Available variations of Steiner CF Series Woven Sleeves
18" Standard Sized sleeves (13118)
18" Wide Sized Sleeves (13118W)
23" Standard Sized Sleeves (13123)
23" Wide Sized Sleeves (13123W)
Specifications
| | | | | |
| --- | --- | --- | --- | --- |
| SKU | ST13118-PR | ST13118W-PR | ST13123-PR | ST13123W-PR |
| MPN | 13118 | 13118W | 13123 | 13123W |
| Sleeve Length | 18" | 18" | 23" | 23" |
| Sleeve Width | Standard | Wide | Standard | Wide |
| Heat & sparks resistant | Yes | Yes | Yes | Yes |
| Breathable | Yes | Yes | Yes | Yes |