CPA Streamlight Arc Flash-rated Flashlight for Faceshields and Overhoods
SKU: CPAG-LIGHT-PFLMPN: AG-LIGHT-PFL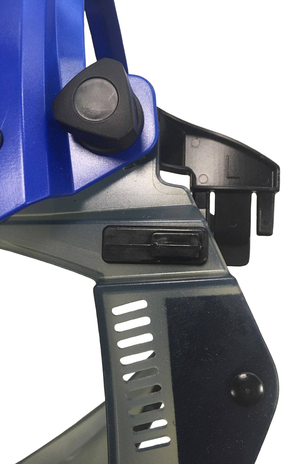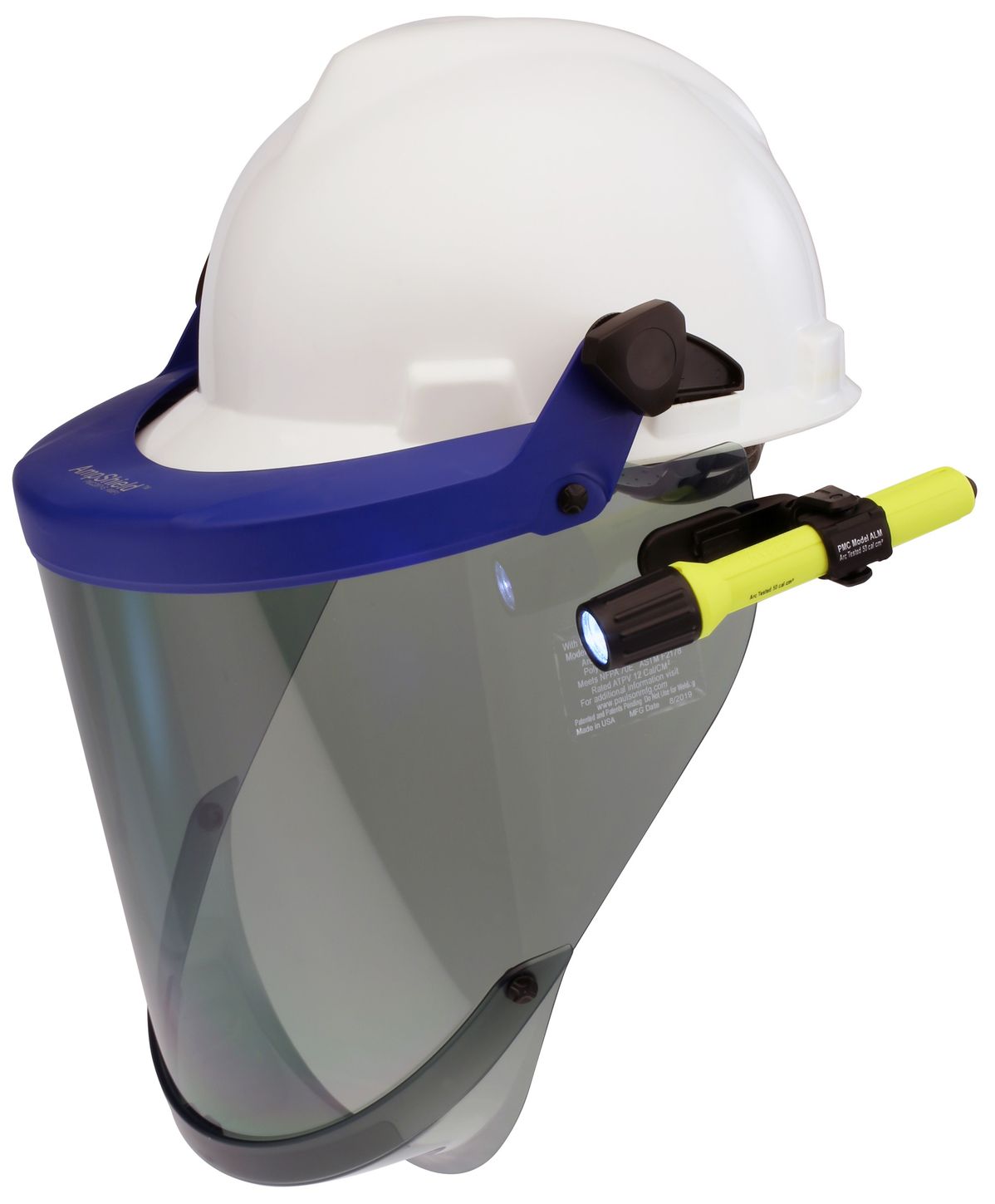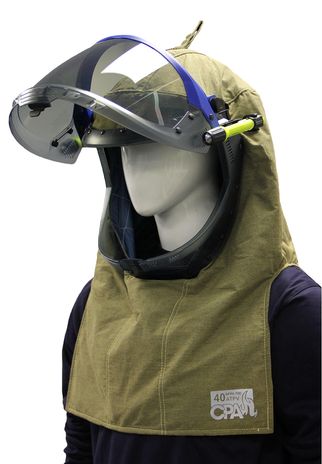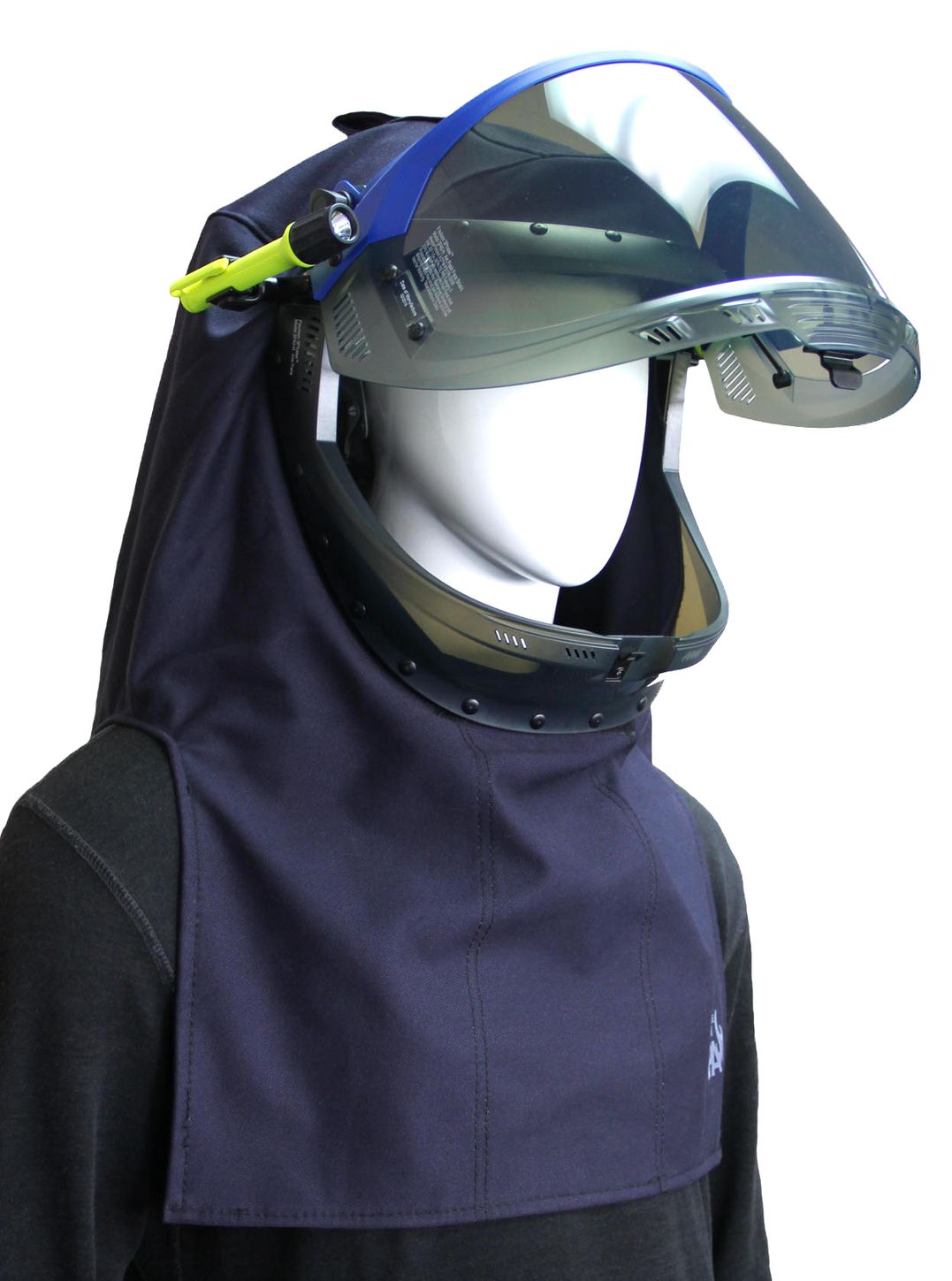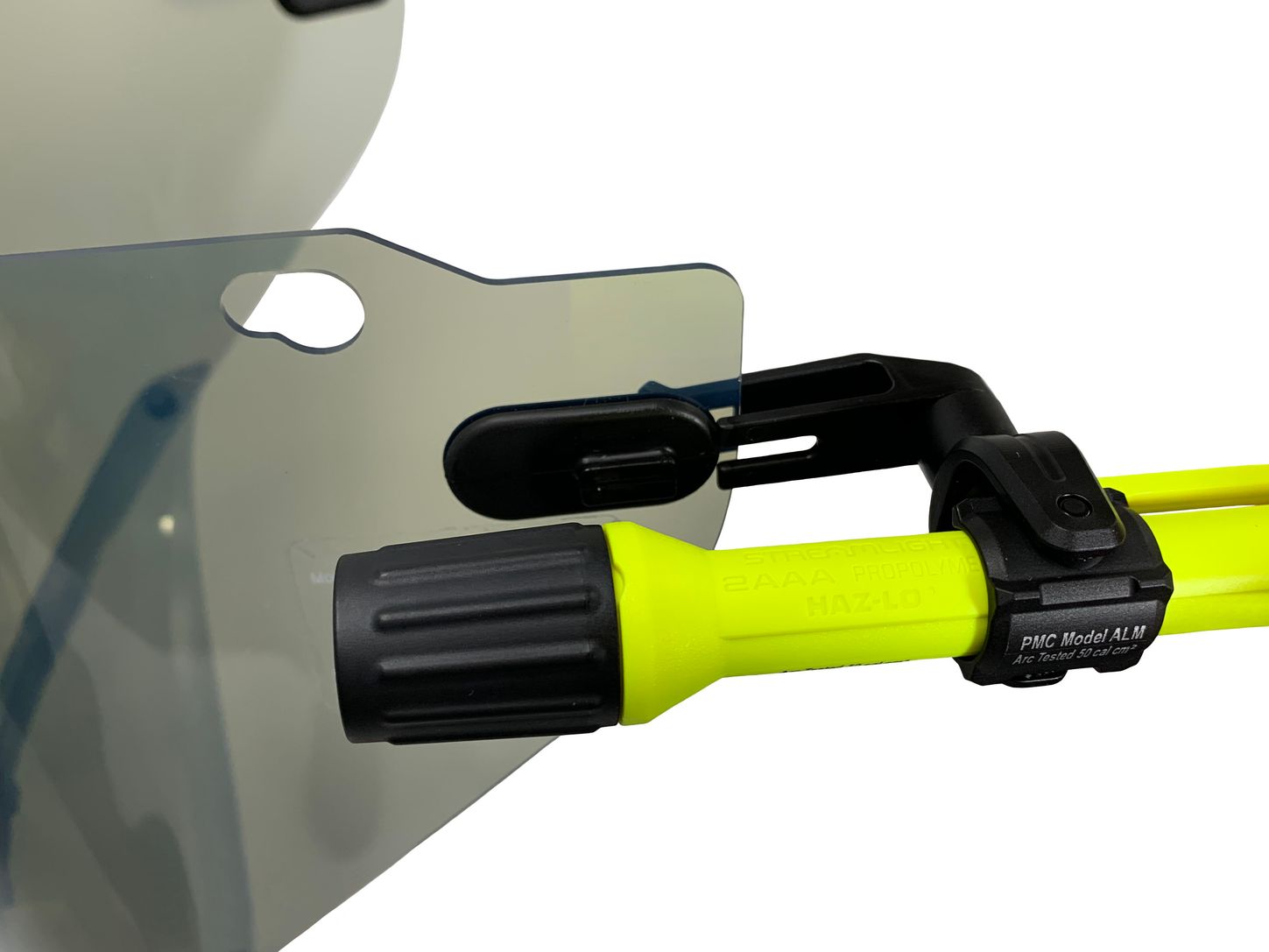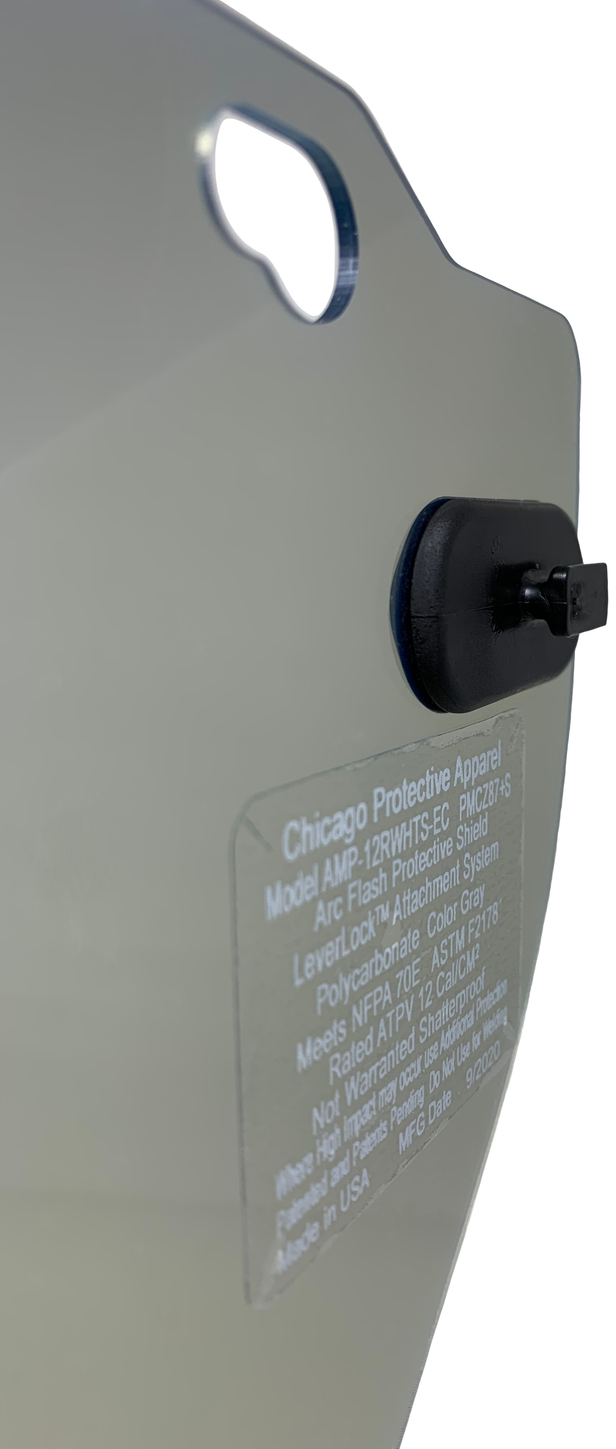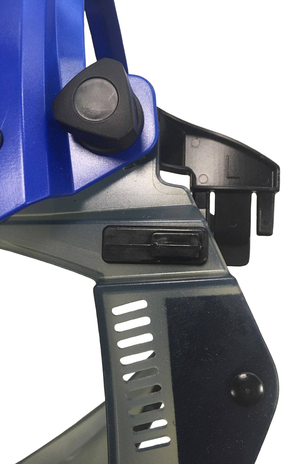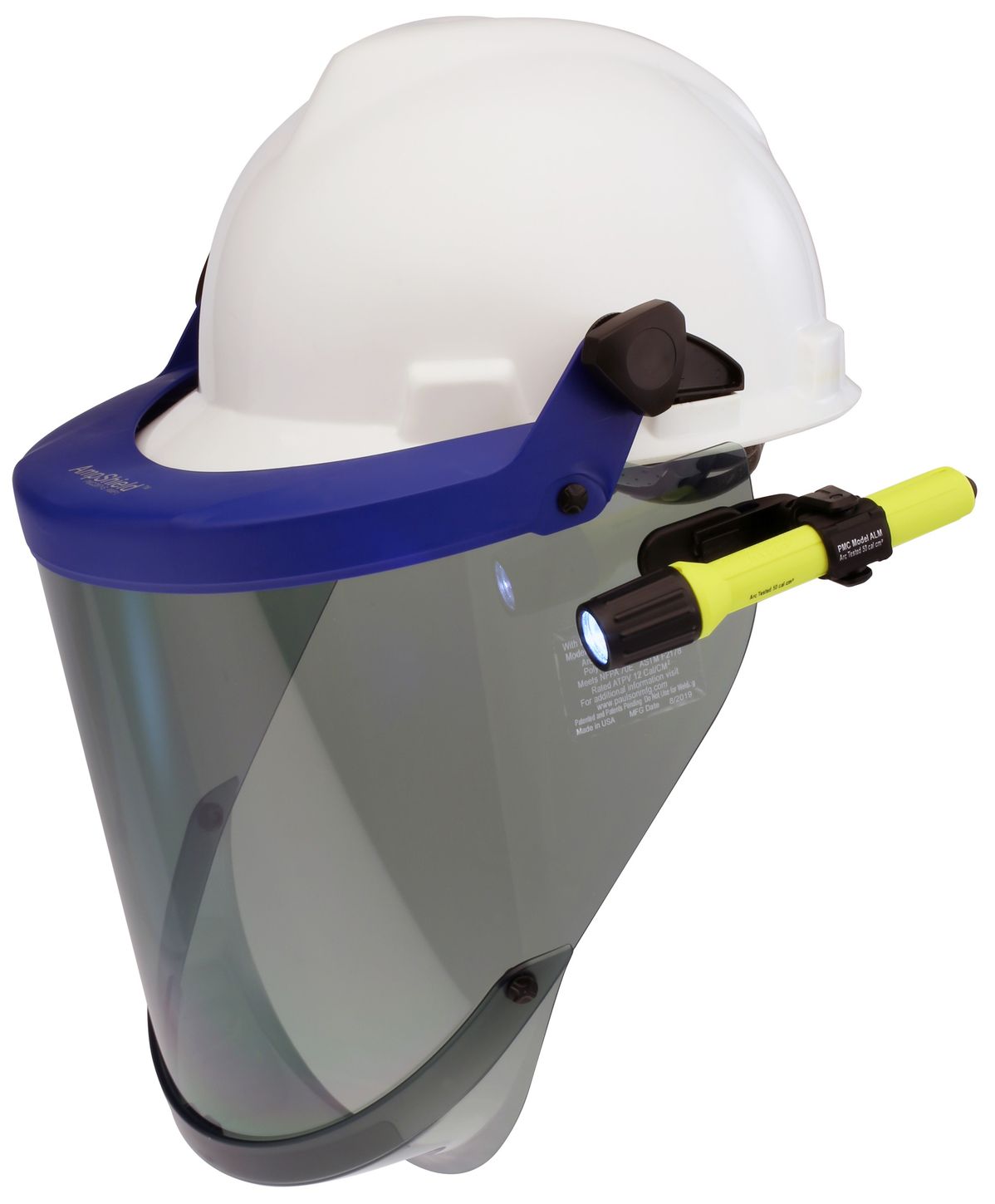 For current coupons - check home page
Product Details
Streamlight premium flashlight kits for Chicago Protective arc flash gear. Reversible and can be placed on the left or right side (or both for extra light).
COMPATIBILITY: Mount on the preinstalled faceshield clips of the SW-WVCK-AD grey arc flash face shield or full overhoods with flip-up shields (see the clips preinstalled on lenses/brackets in detailed images - you'll need those on your gear to mount the lights).
Safe to use with arc flash suits
Pack of 2 lights includes: 2 flashlights, 2 brackets (for easy-mounting on shield clips), 4 AAA batteries
For Chicago Protective suits with faceshield kits, such as CPA 8cal and 12cal suits, bracket is compatible with grey faceshield kits (SW-WVCK-AD)
For Chicago Protective suits with full fabric overhoods (20cal, 32cal, 40cal, 43cal), the bracket is compatible with lift-front overhoods only (H3P variety)
Faceshield kits and overhoods sold separately
Browse arc flash suits and arc flash headwear kits to find compatible items per the information above.
Specifications
| | |
| --- | --- |
| SKU | CPAG-LIGHT-PFL |
| MPN | AG-LIGHT-PFL |