Chicago Protective Apparel Fire Resistant Vinex Shirt 625-FR9B with Reflective Stripe Pattern RA1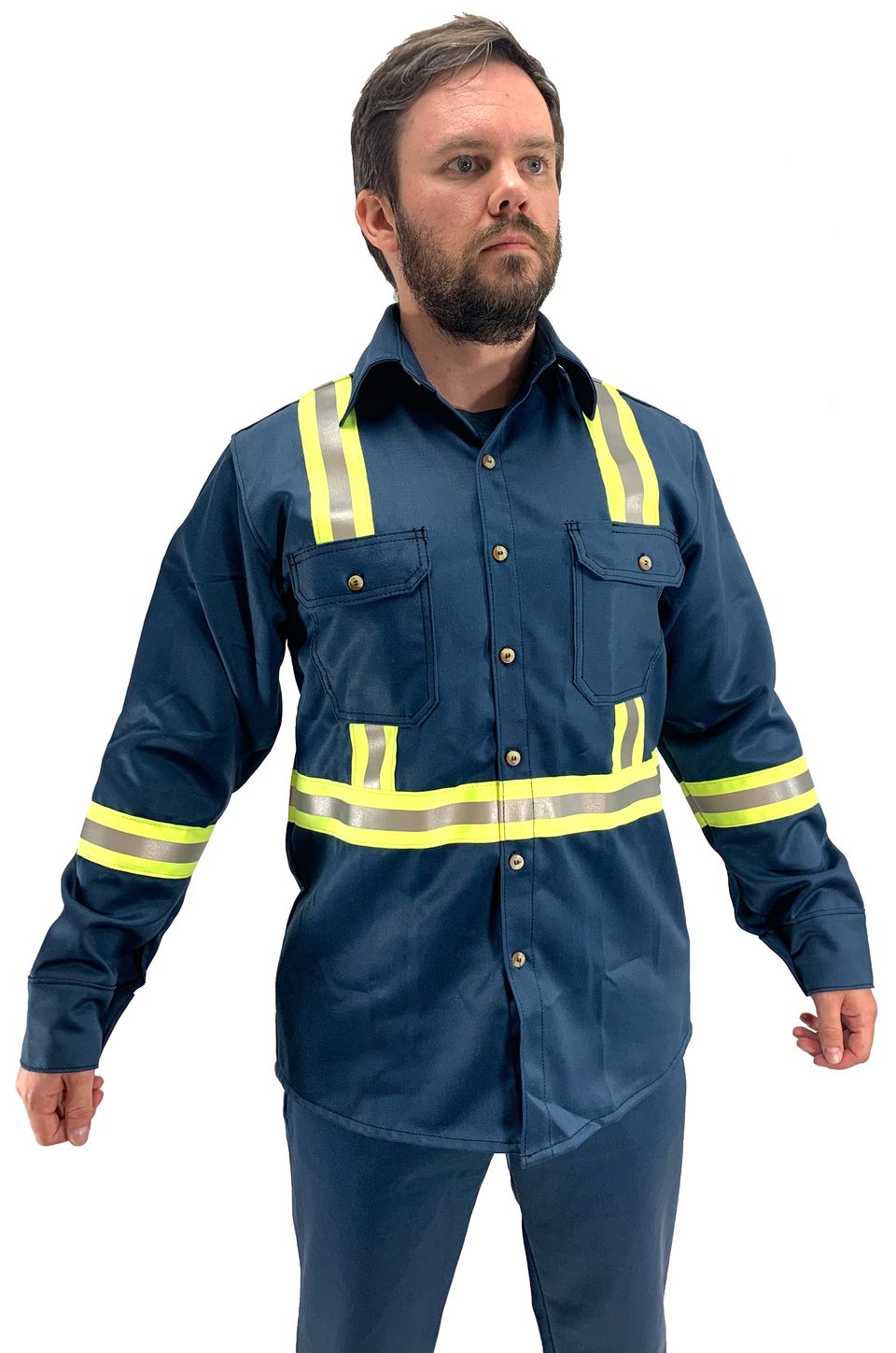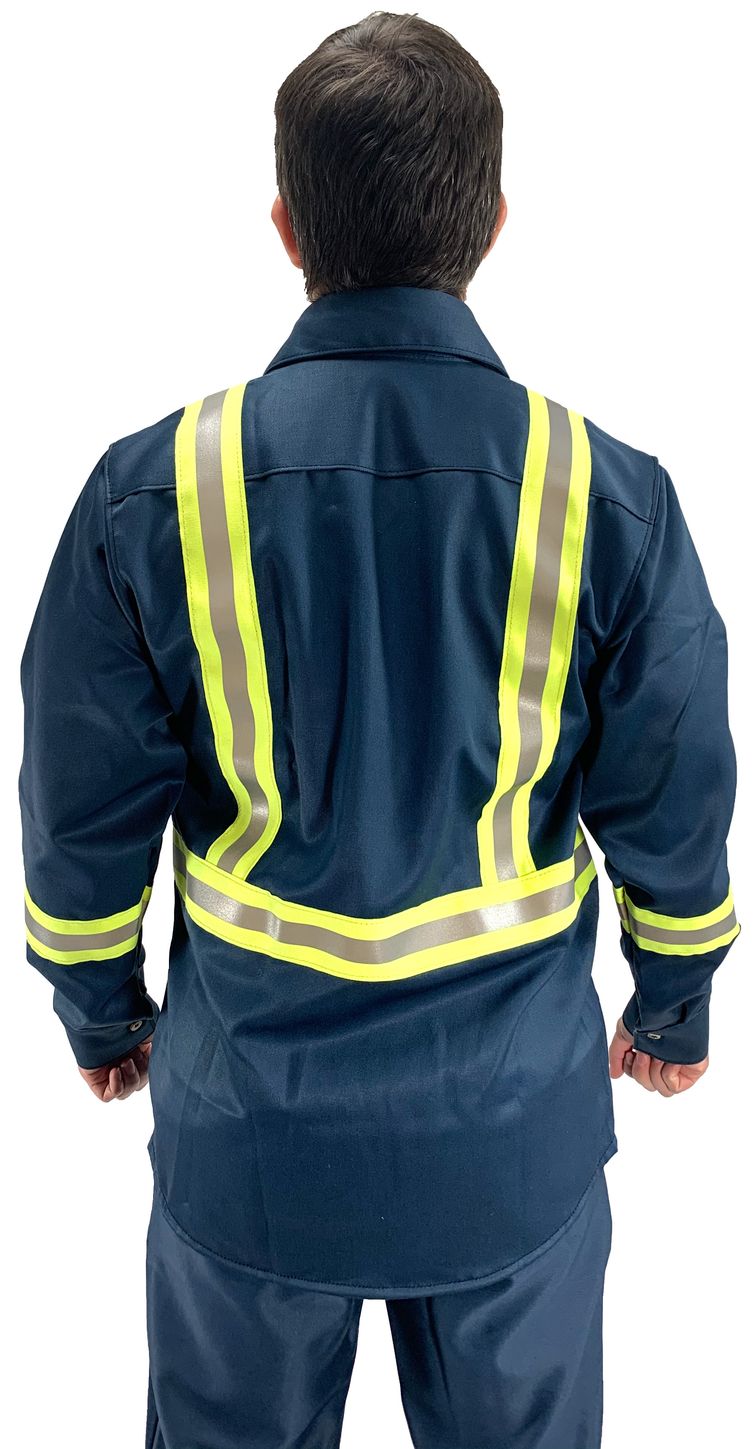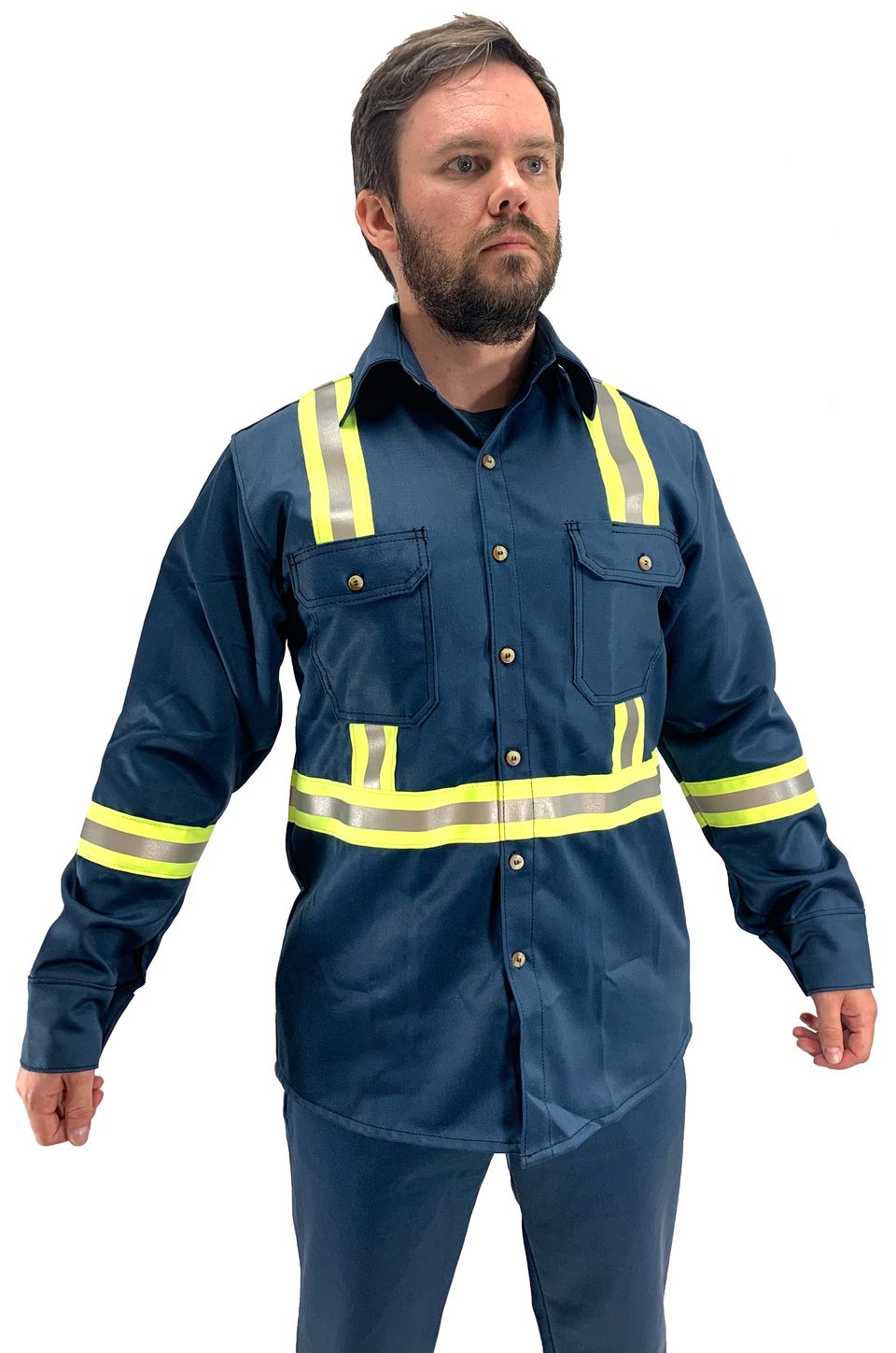 Product Details
Vinex fire resistant shirts from Chicago Protective are made with a blend of 85% vinyl and 15% polynosic rayon. Vinex fabrics are great for protection from aluminum splash as they can effectively shed molten aluminum. 625-FR9B fire resistant jacket model offers inherent fire resistance and is targeted mainly for aluminum production facilities.
Features:
8.5oz navy blue Vinex fabric
Button-up front
Two chest pockets with button closure
Reflective striping pattern RA1 (2" FR triple trim - yellow, silver, yellow).
Specifications
| | | | | | | |
| --- | --- | --- | --- | --- | --- | --- |
| SKU | CP625-FR9B-N-RA1-S | CP625-FR9B-N-RA1-M | CP625-FR9B-N-RA1-L | CP625-FR9B-N-RA1-XL | CP625-FR9B-N-RA1-2XL | CP625-FR9B-N-RA1-3XL |
| Shirt Size | S | M | L | XL | 2XL | 3XL |
| Shirt Length | Regular | Regular | Regular | Regular | Regular | Regular |
| Garment Primary Color | Navy Blue | Navy Blue | Navy Blue | Navy Blue | Navy Blue | Navy Blue |
| Closure | Buttons | Buttons | Buttons | Buttons | Buttons | Buttons |
| High Visibility | Enhanced | Enhanced | Enhanced | Enhanced | Enhanced | Enhanced |
| Material | Vinex - 85% Vinyl and 15% Polynosic Rayon | Vinex - 85% Vinyl and 15% Polynosic Rayon | Vinex - 85% Vinyl and 15% Polynosic Rayon | Vinex - 85% Vinyl and 15% Polynosic Rayon | Vinex - 85% Vinyl and 15% Polynosic Rayon | Vinex - 85% Vinyl and 15% Polynosic Rayon |
| Sleeve length | Long | Long | Long | Long | Long | Long |
| Style | Unisex | Unisex | Unisex | Unisex | Unisex | Unisex |