MCR Safety Crews Stryker Anti-Fog Goggles
SKU: MR2310AF-EAMPN: 2310AF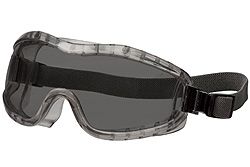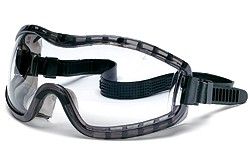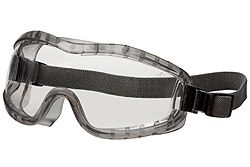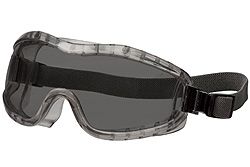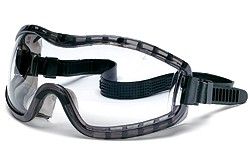 Safety Goggles Type
Clear, with Rubber Straps
For current coupons - check home page
Product Details
The Crews Stryker series safety goggles are stylish and feature excellent chemical splash protection and impact protection. These MCR Safety goggles are indirectly ventilated for wearer's comfort, with anti-fog lenses.
MCR Safety Crews 2310AF 2320AF and 2322AF Safety Goggle Models
The stylish Crews Stryker series 2310AF/2320AF/2322AF safety goggles offer great chemical splash and impact protection. The Crews Stryker safety goggles have a plastic smoke-colored frame, the 2310AF model has a rubber strap and models 2320AF and 2232AF have an elastic strap. The lens is crafted from polycarbonate, with a Duramass AF4 anti-fog coating, offering superior scratch resistance. The Crews Stryker series safety goggles meet or exceed the ANSI Z87.1 standard.
Specifications
| | | | |
| --- | --- | --- | --- |
| SKU | MR2310AF-EA | MR2320AF-EA | MR2322AF-EA |
| MPN | 2310AF | 2320AF | 2322AF |
| Safety Goggles Type | Clear, with Rubber Straps | Clear, with Elastic Straps | Grey, with Elastic Straps |