3M Virtua Sport CCS Protective Safety Glasses with Clear Lenses
SKU: MM11797-00000-20-EAMPN: 11797-00000-20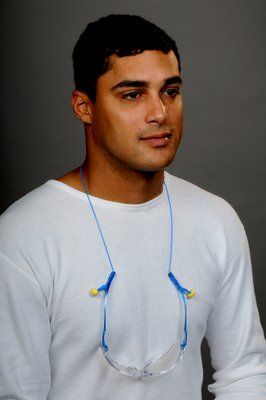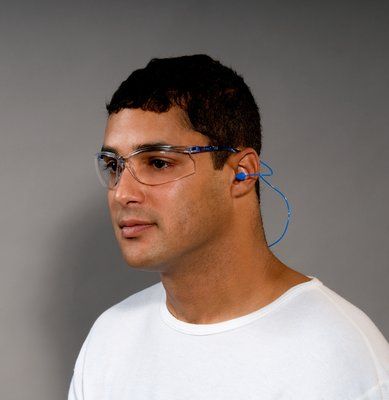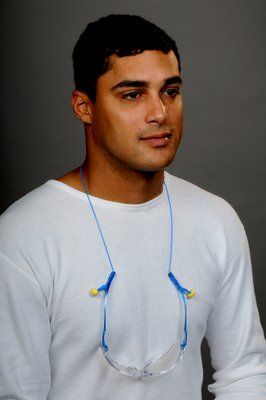 For current coupons - check home page
Product Details
Offering functional and lightweight protection, these safety glasses feature a built-in corded earplug control system (CCS), which allows corded earplugs to remain connected to safety glasses, untangled and ready for use. This design also lets the wearer keep the glasses around the neck, with the corded earplugs acting as a lanyard, thus preventing the loss of both items. 3M Virtua Sport safety glasses offer a unisex look, with clear lenses and blue temples, and are suitable for both indoor and outdoor use. The polycarbonate lenses absorb 99.9% of UV rays, and the glasses meet the High Impact Requirements of ANSI Z87.1-2003, as well as the standards set by CSA Z94.3-2007. The high wraparound lenses provide excellent impact protection and the frame-less style offers an unobstructed view. These safety glasses are a must-have for workers that are sporadically exposed to high noise levels, and therefore require a convenient and easy way to protect themselves. Durably crafted for long service life and comfortable wear. Corded earplugs are sold separately.
3M Virtua Sport CCS protective safety glasses with clear lenses have the following features:
Clear polycarbonate lenses have high wraparound design for top-notch impact protection * Lenses absorb 99.9% of UV - suitable for outdoor and indoor use * Lenses meet requirement of CSA Z94.3-07; Impact Rated to ANSI Z871.1-2010
Corded Earplug Control System (CCS) built into blue temples allows for safety glasses and corded earplugs to be attached, untangled, and ready for use * Earplug cord acts as lanyard for safety glasses, when glasses are not in use * CCS is compatible with various vinyl-corded earplugs * Corded earplugs are sold separately.
3M Virtua Sport CCS protective safety glasses variations:
3M Virtua Sport CCS 11796-00000-20, with anti-fog lenses for quality performance in humid conditions
3M Virtua Sport CCS 11797-00000-20, with hard coat lenses for preventing scratches to the eyewear
Specifications
| | | |
| --- | --- | --- |
| SKU | MM11796-00000-20-EA | MM11797-00000-20-EA |
| MPN | 11796-00000-20 | 11797-00000-20 |
| Glasses Lens Type | Anti-Fog Lenses | Hard Coat Lenses |