Bulwark FR T-Shirt MPU4, Short Sleeve, Base Layer
SKU: BWMPU4GY-SS-SMPN: MPU4GY-SS-SUPC/EAN: 763303133225
Arc Rating ATPV 6.4 cal/cm2. T-shirt fabric is flame-resistant - 5.5 oz, 90% Cotton/10% Polyester EXCEL FR®.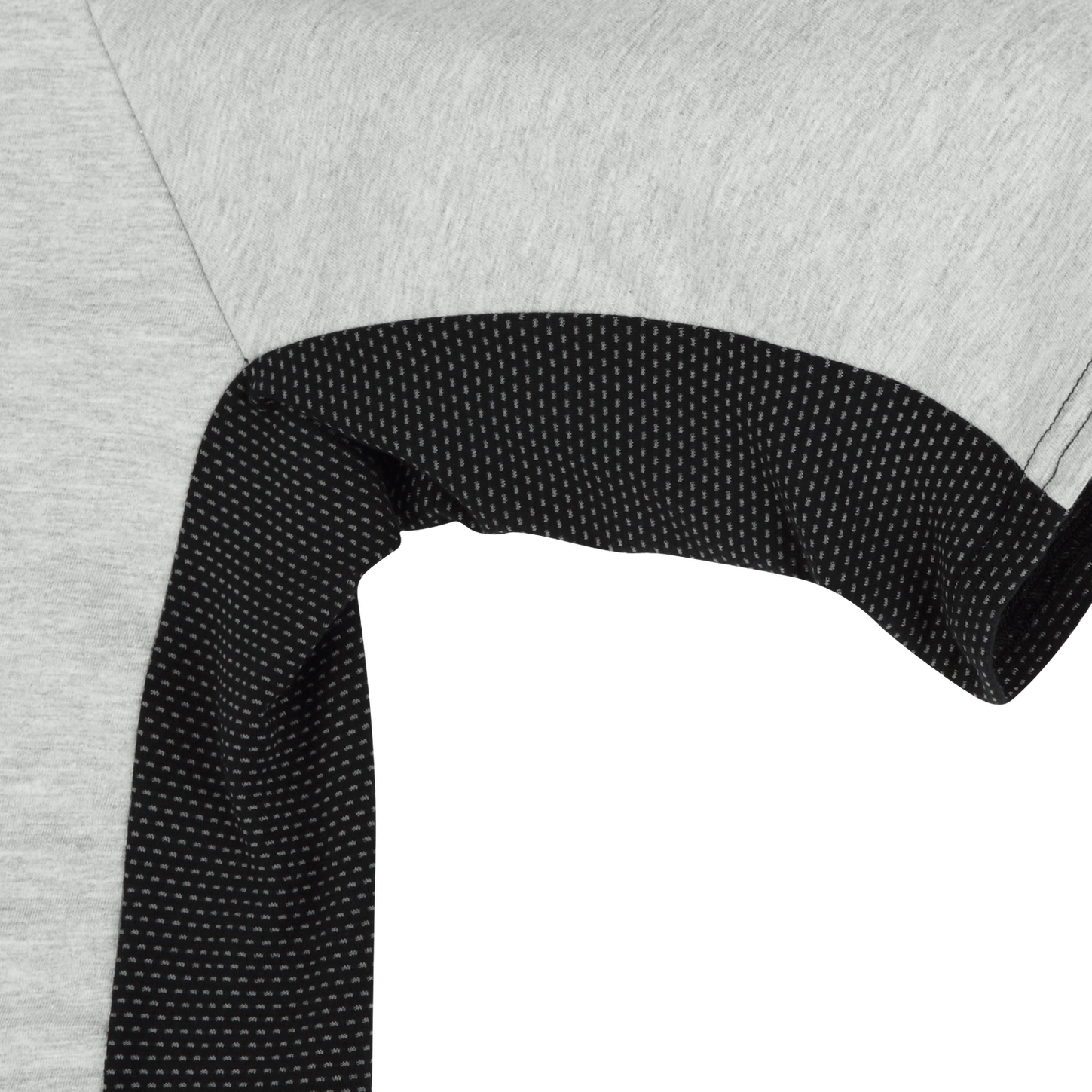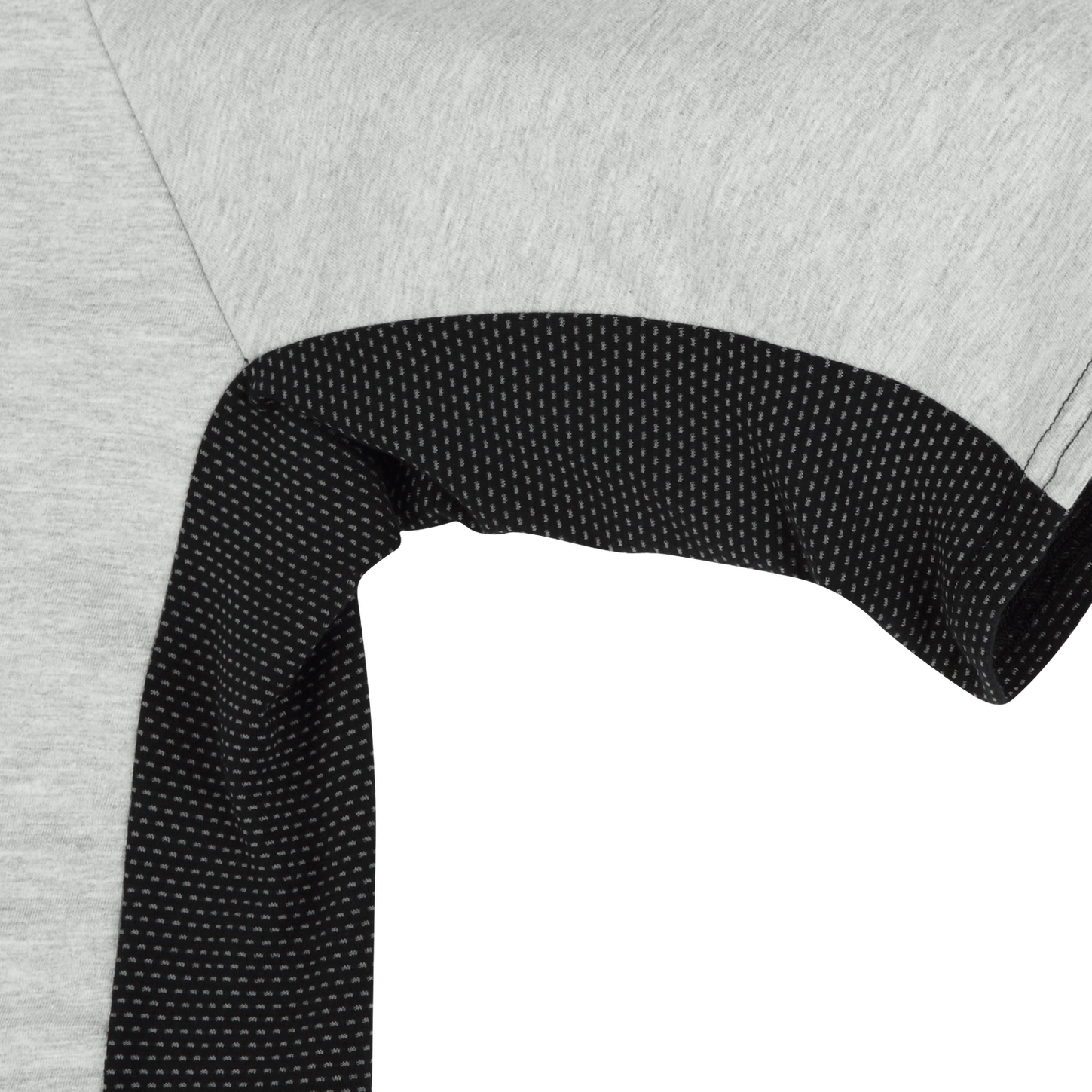 Product Details
Self-fabric crewneck collar
Hemmed, raglan sleeves
Contrast mesh full underarm gussets
Heat seal Bulwark® triangle centered at neck to show wearer has on FR undergarment
This short sleeve CAT 1 arc flash / FR T-shirt provides an additional layer of protection within your FR layered system. Plus, the Bulwark FR logo at the collar silently signals compliance to safety managers.
Specifications
| | | | | | | | | |
| --- | --- | --- | --- | --- | --- | --- | --- | --- |
| SKU | BWMPU4GY-SS-S | BWMPU4GY-SS-M | BWMPU4GY-SS-L | BWMPU4GY-SS-XL | BWMPU4GY-SS-XXL | BWMPU4GY-SS-3XL | BWMPU4GY-SS-4XL | BWMPU4GY-SS-5XL |
| MPN | MPU4GY-SS-S | MPU4GY-SS-M | MPU4GY-SS-L | MPU4GY-SS-XL | MPU4GY-SS-XXL | MPU4GY-SS-3XL | MPU4GY-SS-4XL | MPU4GY-SS-5XL |
| UPC/EAN | 763303133225 | 763303133218 | 763303133201 | 763303133232 | 763303133249 | 763303133171 | 763303133188 | 763303133195 |
| Shirt Size | S | M | L | XL | 2XL | 3XL | 4XL | 5XL |
| Shirt Length | Regular | Regular | Regular | Regular | Regular | Regular | Regular | Regular |
| Garment Primary Color | Grey | Grey | Grey | Grey | Grey | Grey | Grey | Grey |
| Arc flash rating | ATPV 6.4 cal/cm2 | ATPV 6.4 cal/cm2 | ATPV 6.4 cal/cm2 | ATPV 6.4 cal/cm2 | ATPV 6.4 cal/cm2 | ATPV 6.4 cal/cm2 | ATPV 6.4 cal/cm2 | ATPV 6.4 cal/cm2 |
| Closure | None | None | None | None | None | None | None | None |
| High Visibility | None | None | None | None | None | None | None | None |
| Material | 5.5 oz EXCEL FR - 90% Cotton/10% Polyester | 5.5 oz EXCEL FR - 90% Cotton/10% Polyester | 5.5 oz EXCEL FR - 90% Cotton/10% Polyester | 5.5 oz EXCEL FR - 90% Cotton/10% Polyester | 5.5 oz EXCEL FR - 90% Cotton/10% Polyester | 5.5 oz EXCEL FR - 90% Cotton/10% Polyester | 5.5 oz EXCEL FR - 90% Cotton/10% Polyester | 5.5 oz EXCEL FR - 90% Cotton/10% Polyester |
| Sleeve length | Short | Short | Short | Short | Short | Short | Short | Short |
| Style | Unisex | Unisex | Unisex | Unisex | Unisex | Unisex | Unisex | Unisex |