Otterlayer aluminized leggings, rayon, spring, LS2-AR1
SKU: OTLS2-AR11MPN: LS2-AR11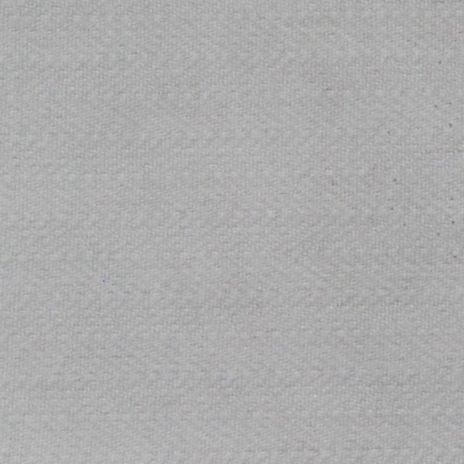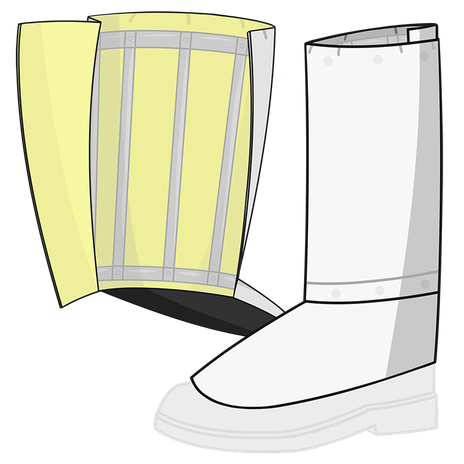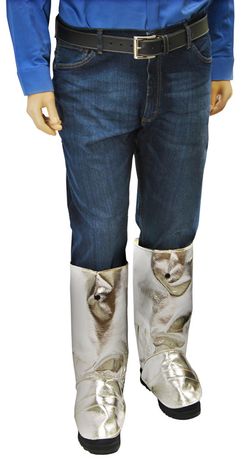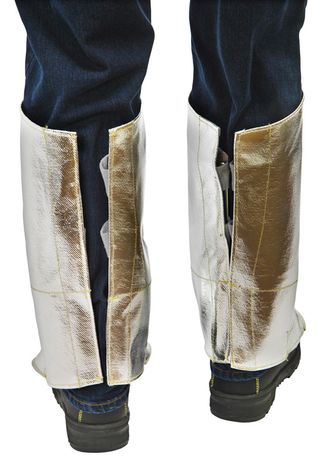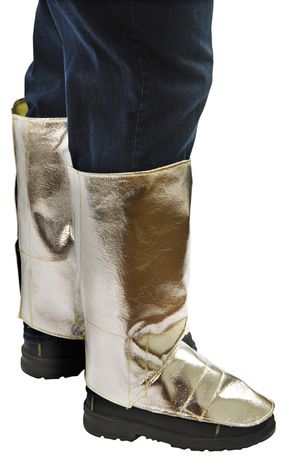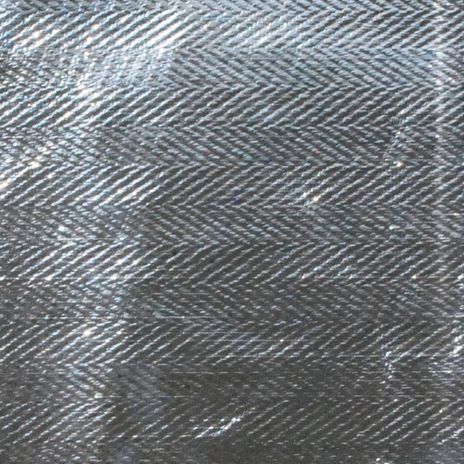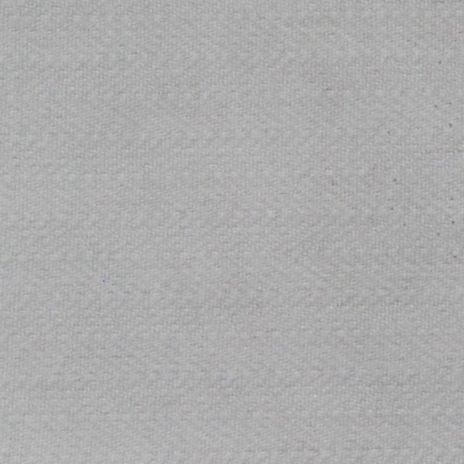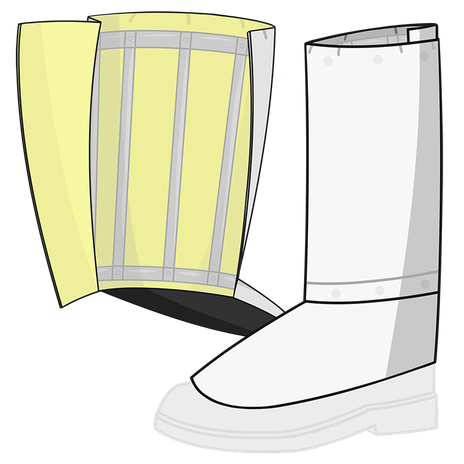 Product Details
Otterlayer's spring leggings LS2-AR1 consist of a spring-loaded steel frame and the high heat/aluminized frabric attached to it. With extra material for overlap flap at back of leggings, these leggings accommodate a wide variety of leg sizes (circumferences of calfs).
Features of Otterlayer foundry and aluminized spring leggings:
Easy on-off - pull the legging open from back side, slide over leg, tuck the overlap material at back and close, it then holds by itself with spring force
Fabric permamendtly attached to spring structure
14" high from bottom to top of legging
6" flare over top side of foot
Protective properties of aluminized rayon clothing material:
Resists molten iron and aluminum splash
High heat resistance - able to withstand 400-600°F
Radiant heat resistance - up to 2000°F
Light, flexible and economical material
Fabric composition and characteristics:
Rayon woven fabric finished with an aluminized coating
Fabric Weight: 15 oz. per sq. yd.
Specifications
| | | | |
| --- | --- | --- | --- |
| SKU | OTLS2-AR11 | OTLS2-AR1-LX | OTLS2-AR1-L2 |
| MPN | LS2-AR11 | LS2-AR1-LX | LS2-AR1-L2 |
| Garment Size | Standard size | XL | 2XL |
| Max contact heat | Medium (up to 500F) | Medium (up to 500F) | Medium (up to 500F) |
| Insulation level | Medium | Medium | Medium |
| Abrasion and tear resistance | Medium | Medium | Medium |
| Fabric flexibility | Medium | Medium | Medium |
| Radiant heat protection | Yes | Yes | Yes |
| Sparks resistance | Yes | Yes | Yes |
| Molten aluminum splash | Resistant | Resistant | Resistant |
| Molten iron splash | Resistant | Resistant | Resistant |