Otterlayer aluminized chaps, para aramid + carbon, LC4-APC
SKU: OTLC4-APC-SHMPN: LC4-APC-SH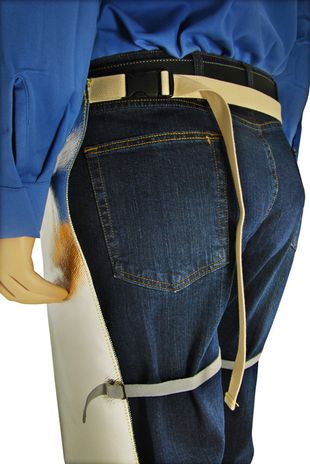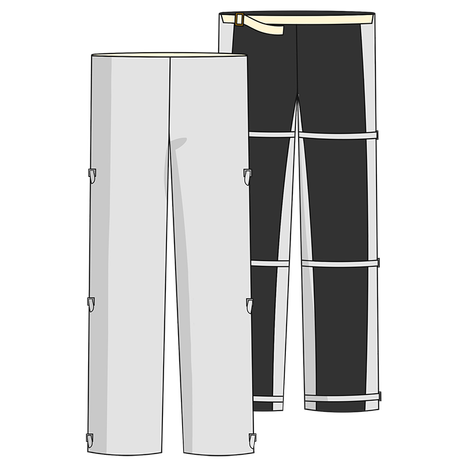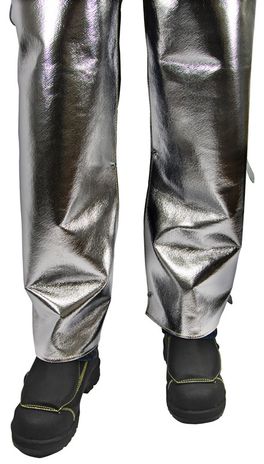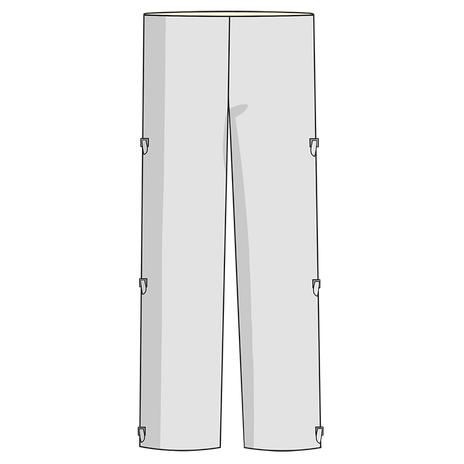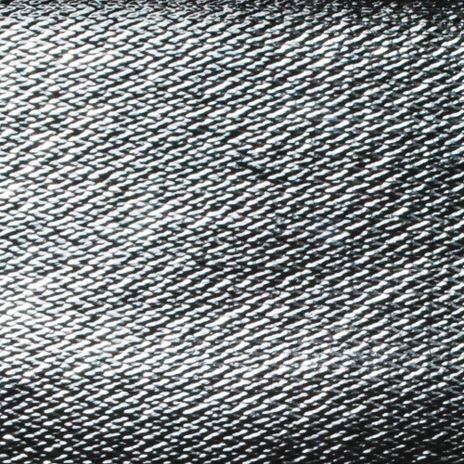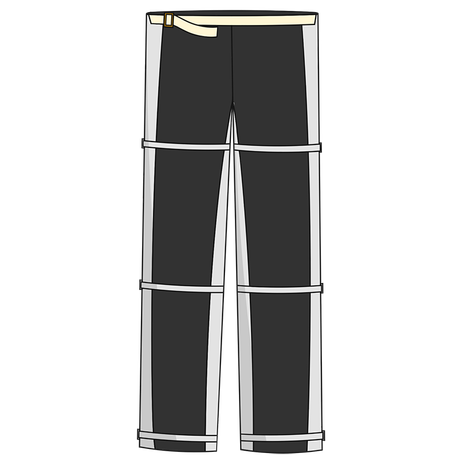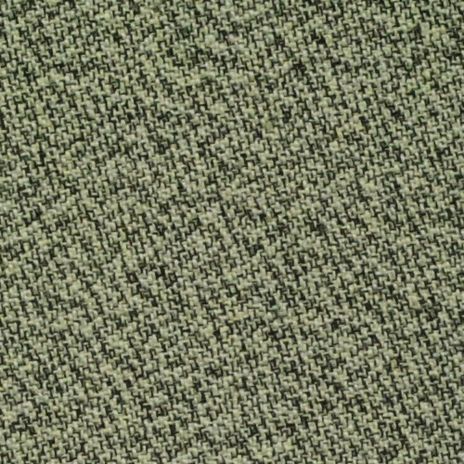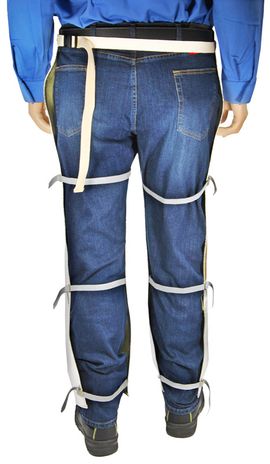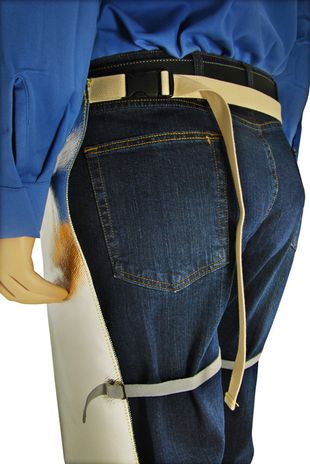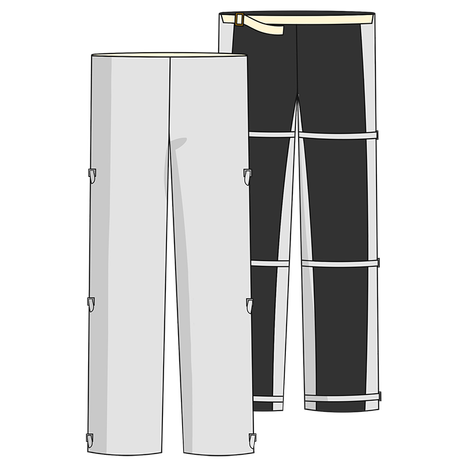 Product Details
Otterlayer's heat resistant foundry chaps LC4-APC provide economical and reliable protection to front side of legs of the wearer, while allowing some ventilation at the back. They have several adjustable straps that loop around back of legs to secure the chaps and provide proper fit.
Features of Otterlayer foundry and aluminized chaps:
Open back design allowing ventilation, protecting only from front and sides
Adjustable belt top
3 adjustble straps per leg
Protective properties of aluminized para aramid and carbon blend clothing material:
Resists molten iron and aluminum splash
Excellent cut, abrasion and heat resistance
High heat resistance - able to withstand 400-600°F
Radiant heat resistance - up to 2000°F
High flexibility of material allows good freedom of movement
Fabric composition and characteristics:
Para-aramid and carbon blend fiber, finished with an aluminized coating
Fabric Weight: 19 oz. per sq. yd.
Specifications
| | | | | | | | | | |
| --- | --- | --- | --- | --- | --- | --- | --- | --- | --- |
| SKU | OTLC4-APC-SH | OTLC4-APC-LX-SH | OTLC4-APC-L2-SH | OTLC4-APC-TL | OTLC4-APC-LX-TL | OTLC4-APC-L2-TL | OTLC4-APC1 | OTLC4-APC-LX | OTLC4-APC-L2 |
| MPN | LC4-APC-SH | LC4-APC-LX-SH | LC4-APC-L2-SH | LC4-APC-TL | LC4-APC-LX-TL | LC4-APC-L2-TL | LC4-APC1 | LC4-APC-LX | LC4-APC-L2 |
| Garment Size | Standard size | XL | 2XL | Standard size | XL | 2XL | Standard size | XL | 2XL |
| Pants Length | Short | Short | Short | Tall | Tall | Tall | Regular | Regular | Regular |
| Max contact heat | High (500F to 800F) | High (500F to 800F) | High (500F to 800F) | High (500F to 800F) | High (500F to 800F) | High (500F to 800F) | High (500F to 800F) | High (500F to 800F) | High (500F to 800F) |
| Insulation level | High | High | High | High | High | High | High | High | High |
| Abrasion and tear resistance | Heavy duty | Heavy duty | Heavy duty | Heavy duty | Heavy duty | Heavy duty | Heavy duty | Heavy duty | Heavy duty |
| Fabric flexibility | Medium | Medium | Medium | Medium | Medium | Medium | Medium | Medium | Medium |
| Radiant heat protection | Yes | Yes | Yes | Yes | Yes | Yes | Yes | Yes | Yes |
| Sparks resistance | Yes | Yes | Yes | Yes | Yes | Yes | Yes | Yes | Yes |
| Molten aluminum splash | Resistant | Resistant | Resistant | Resistant | Resistant | Resistant | Resistant | Resistant | Resistant |
| Molten iron splash | Resistant | Resistant | Resistant | Resistant | Resistant | Resistant | Resistant | Resistant | Resistant |