Otterlayer aluminized cape sleeves, rayon, SL5-AR1
SKU: OTSL5-AR1-SMMPN: SL5-AR1-SM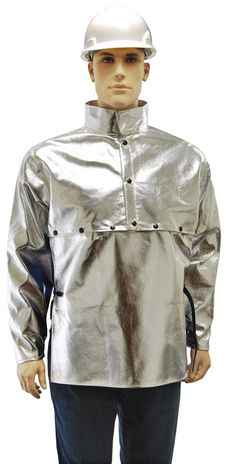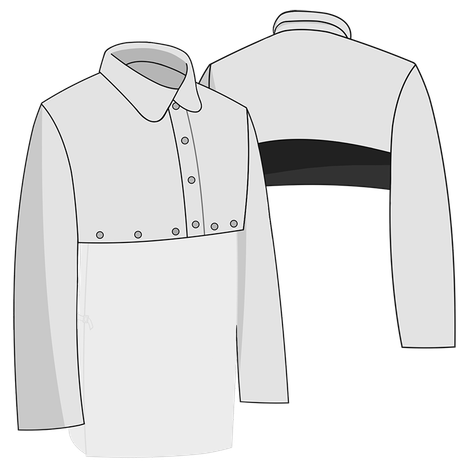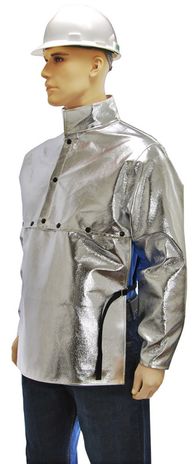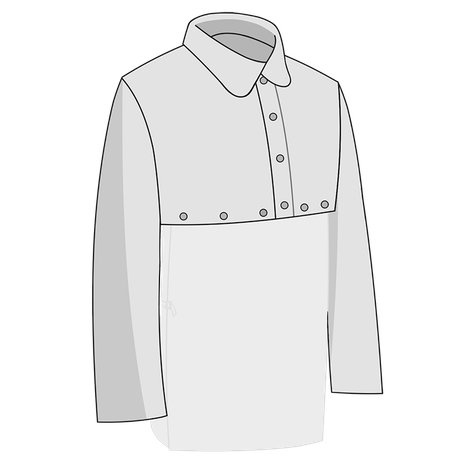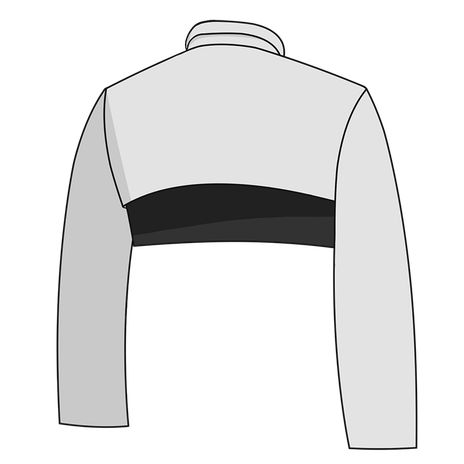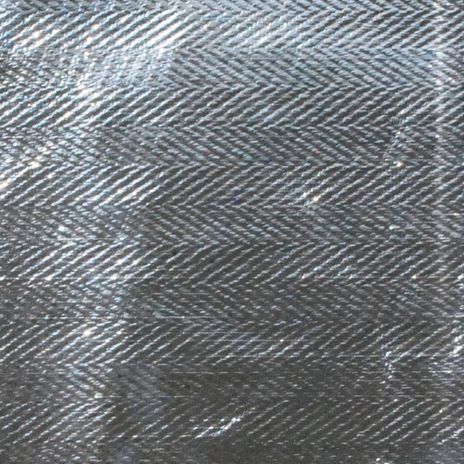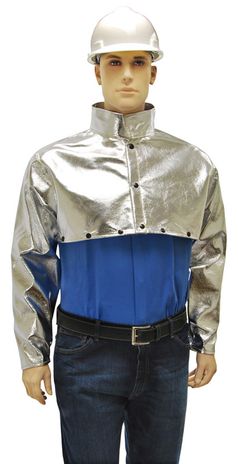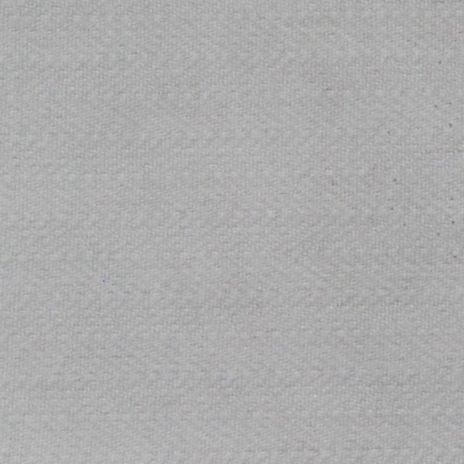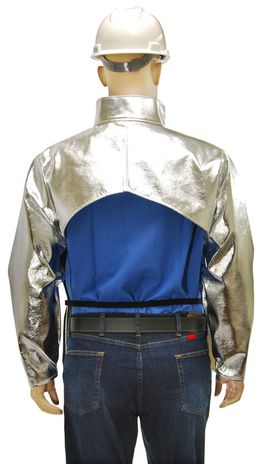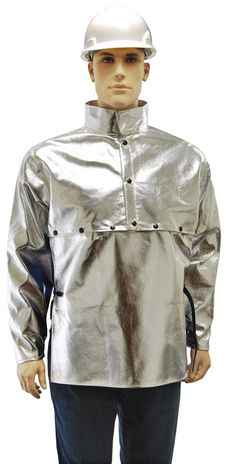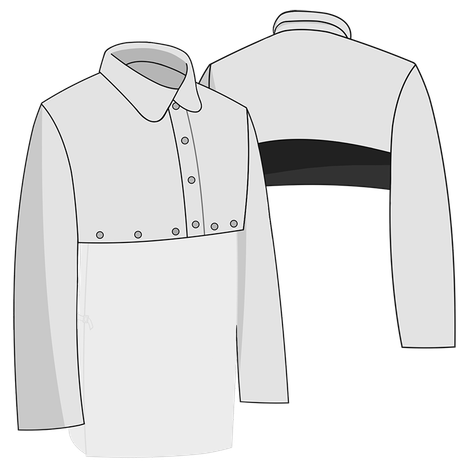 Product Details
Otterlayer's heat resistant foundry cape sleeves model SL5-AR1 is a versatile and convenient solution for high heat protection needs. This allows you to configure a garment to your own needs, replacing areas that wear out at different rates at different times, saving you money in the end. Additionally, you can use different materials for sleeves, opting for a more flexible material, and choosing a thicker and more rugged material for the bib that attaches at bottom of this cape sleeve.
Features of Otterlayer foundry and aluminized cape sleeves:
Covers arms and shoulders as well as upper chest
Bib to cover stomach is sold separately - it can be attached using snaps on cape sleeves
Protective properties of aluminized rayon clothing material:
Resists molten iron and aluminum splash
High heat resistance - able to withstand 400-600°F
Radiant heat resistance - up to 2000°F
Light, flexible and economical material
Fabric composition and characteristics:
Rayon woven fabric finished with an aluminized coating
Fabric Weight: 15 oz. per sq. yd.
Specifications
| | | | | | | | | |
| --- | --- | --- | --- | --- | --- | --- | --- | --- |
| SKU | OTSL5-AR1-SM | OTSL5-AR1-MD | OTSL5-AR1-LG | OTSL5-AR1-XL | OTSL5-AR1-2X | OTSL5-AR1-3X | OTSL5-AR1-4X | OTSL5-AR1-5X |
| MPN | SL5-AR1-SM | SL5-AR1-MD | SL5-AR1-LG | SL5-AR1-XL | SL5-AR1-2X | SL5-AR1-3X | SL5-AR1-4X | SL5-AR1-5X |
| Garment Size | S | M | L | XL | 2XL | 3XL | 4XL | 5XL |
| Max contact heat | Medium (up to 500F) | Medium (up to 500F) | Medium (up to 500F) | Medium (up to 500F) | Medium (up to 500F) | Medium (up to 500F) | Medium (up to 500F) | Medium (up to 500F) |
| Insulation level | Medium | Medium | Medium | Medium | Medium | Medium | Medium | Medium |
| Abrasion and tear resistance | Medium | Medium | Medium | Medium | Medium | Medium | Medium | Medium |
| Fabric flexibility | Medium | Medium | Medium | Medium | Medium | Medium | Medium | Medium |
| Radiant heat protection | Yes | Yes | Yes | Yes | Yes | Yes | Yes | Yes |
| Sparks resistance | Yes | Yes | Yes | Yes | Yes | Yes | Yes | Yes |
| Molten aluminum splash | Resistant | Resistant | Resistant | Resistant | Resistant | Resistant | Resistant | Resistant |
| Molten iron splash | Resistant | Resistant | Resistant | Resistant | Resistant | Resistant | Resistant | Resistant |