Otterlayer aluminized bib, para aramid + carbon, 19", replacement, SLB-APC
SKU: OTSLB-APCMPN: SLB-APC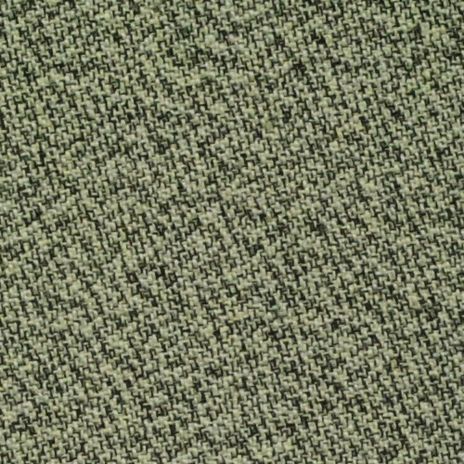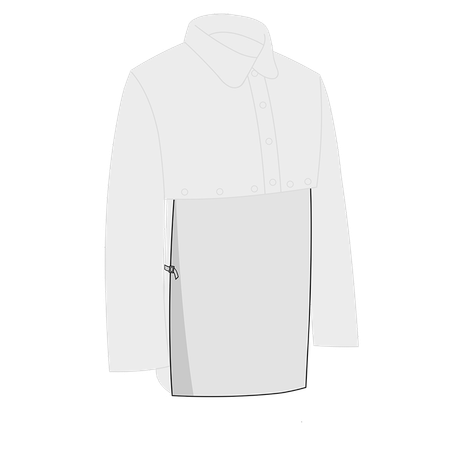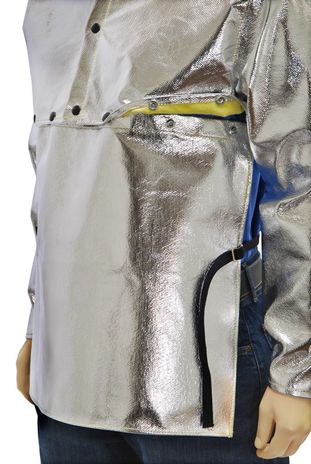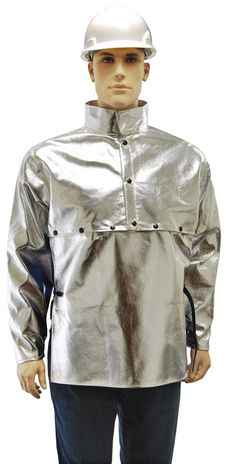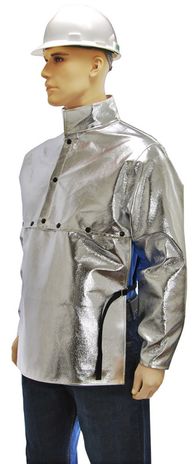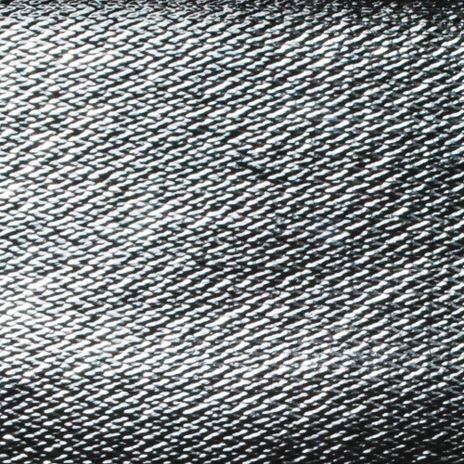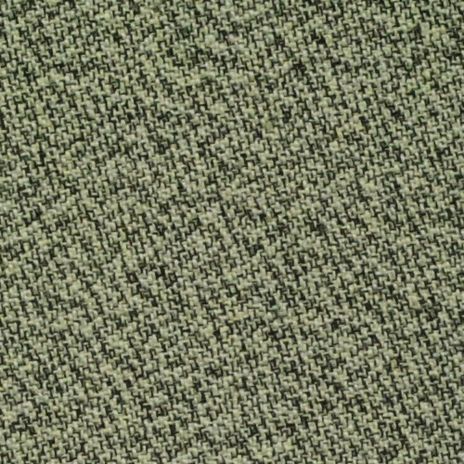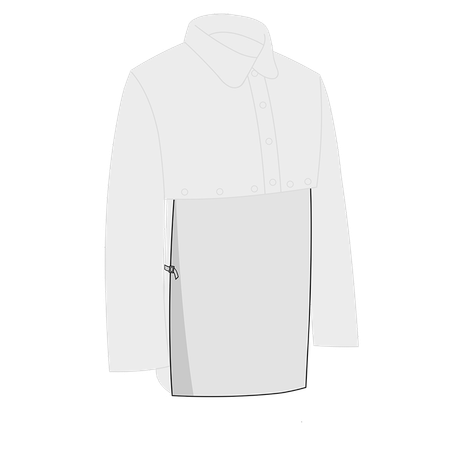 For current coupons - check home page
Product Details
Otterlayer's heat resistant foundry bib SLB-APC shoudl be used with a corresponding cape sleeve (can use different materials). It is easy and quick to attach this bib to the cape sleeve using pre-installed snaps, then just tie it around the back for a mroe secure fit.
Features of Otterlayer foundry and aluminized cape sleeves:
Pre-installed snaps at top of bib allow easy attachment to cape sleeves
Bib is 19" long from top to (point where it snaps on) to bottom
Covers lower part of chest and stomach
Protective properties of aluminized para aramid and carbon blend clothing material:
Resists molten iron and aluminum splash
Excellent cut, abrasion and heat resistance
High heat resistance - able to withstand 400-600°F
Radiant heat resistance - up to 2000°F
High flexibility of material allows good freedom of movement
Fabric composition and characteristics:
Para-aramid and carbon blend fiber, finished with an aluminized coating
Fabric Weight: 19 oz. per sq. yd.
Specifications
| | |
| --- | --- |
| SKU | OTSLB-APC |
| MPN | SLB-APC |
| Max contact heat | High (500F to 800F) |
| Insulation level | High |
| Abrasion and tear resistance | Heavy duty |
| Fabric flexibility | Medium |
| Radiant heat protection | Yes |
| Sparks resistance | Yes |
| Molten aluminum splash | Resistant |
| Molten iron splash | Resistant |