North Safety Servus XTP Safety High Chemical Resistant Boots - 75109
SKU: NR75109-9-PRMPN: 75109-9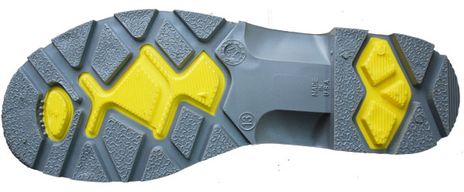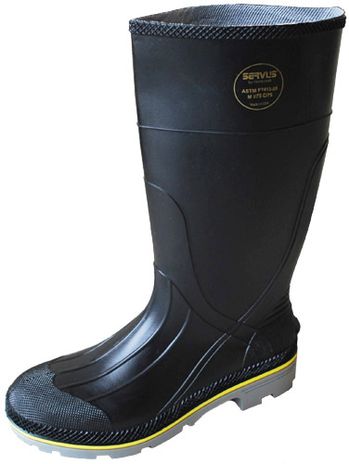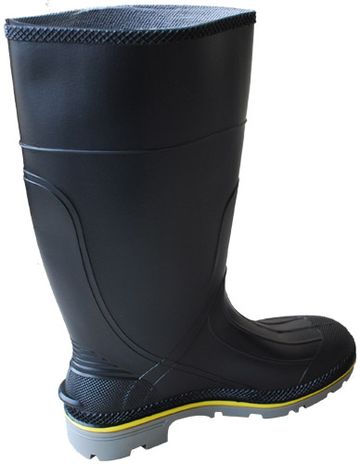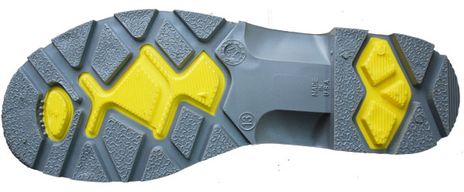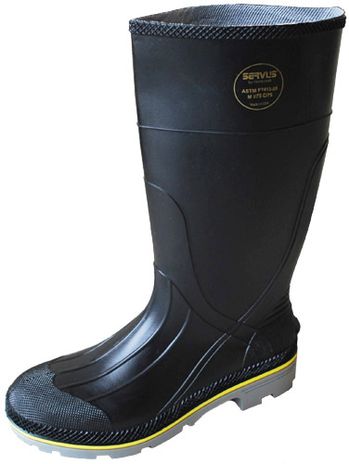 Product Details
These chemical resistant safety boots from North Safety withstand organic hazards well, extending wear life when used in poultry and fish processing as well as on oil rigs, mining and general industrial applications. North Safety 75109 steel toe safety boots are made with TDT technology, which allows use of different compounds together to achieve better combinations of chemical resisance, physical strength and comfort. These North Servus XTP ("Xtra Traction Performance") chemical resistant boots come with multiple safety and comfort features such as the extended ribbed steel shanks for extra support (especially when climbing steel tube ladders), steel toes, contoured cushioning insoles and slip resistant centersoles.
Features of North Safety Servus XTP 75109 chemical resistant safety toe boots:
TDT (Triple Density Technology) allows use of 3 different compounds of rubber to create a versatile boot with chemical protection, abrasion resistance, and comfort
Contour molding allows comfortable fit without heel slippage
Boot height is proportional to size
Extra thick toe and heel guards protect from wear and knocks
Wide kick-off lugs and angled heel stop for improved floor grip
Extended arched and ribbed steel shanks for strength and support
Safety steel toes on these boots meet ASTM F2413-05 requirements
FOOT FORM lightweight contour insoles provide cushioning and can are removable, washable and replaceable
Sole permimeters are made of high molecular weight compound that provides superior abrasion resistance and withstands oils, chemicals, blood and fats well. Made in a triangular pattern that allows for self cleaning
Centers of heels and soles are made of slip softer compount that provides excellent slip resistance, this compount provides a Class 5 (best rating) using ASTM F-489 test methods.
Specifications
| | | | | |
| --- | --- | --- | --- | --- |
| SKU | NR75109-9-PR | NR75109-10-PR | NR75109-11-PR | NR75109-12-PR |
| MPN | 75109-9 | 75109-10 | 75109-11 | 75109-12 |
| Material - Upper | Rubber | Rubber | Rubber | Rubber |
| Footwear Size (US Men's) | 9 | 10 | 11 | 12 |
| Application | Heavy duty | Heavy duty | Heavy duty | Heavy duty |
| Impact Protection | None | None | None | None |
| Closure Style | Slip-on | Slip-on | Slip-on | Slip-on |
| Boot Shaft | Mid-calf | Mid-calf | Mid-calf | Mid-calf |