Chicago Protective Apparel Denim Shop Apron - 28" x 36"
SKU: CP532-NP-EAMPN: 532-NP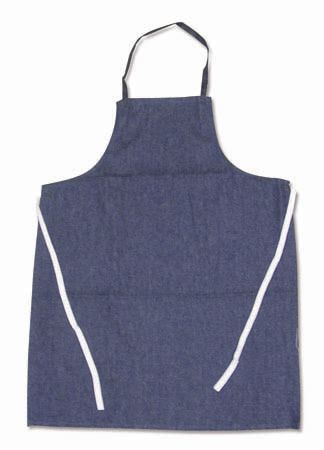 For current coupons - check home page
Product Details
This Chicago Protective Apparel 532-NP denim shop apron is ideal for protection in a wide variety of work conditions. These aprons are hemmed on all sides and has sewn on ties for comfortable and secure fastening. They come with or without pockets and is a high quality all purpose denim apron.
Specifications
| | | | | |
| --- | --- | --- | --- | --- |
| SKU | CP532-NP-EA | CP532-2P-EA | CP532-3PE-EA | CP532-3C1-EA |
| MPN | 532-NP | 532-2P | 532-3PE | 532-3C1 |
| Pocket Options | No Pockets | 1 Bib & 1 Waist Pockets | 1 Bib & 2 Waist Pockets | 3-section Bib & 1 Waist Pocket |